Home Sales Slip, as Delinquency Rates Crash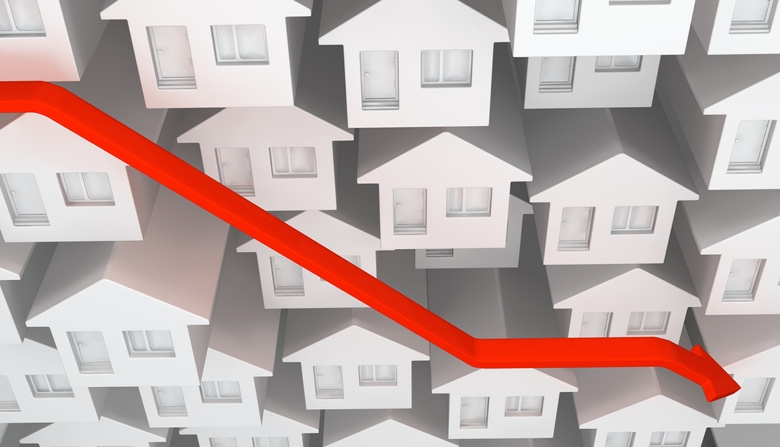 New housing market data reports found little upward movement in existing-home sales, but a great deal of downward movement on mortgage delinquency levels.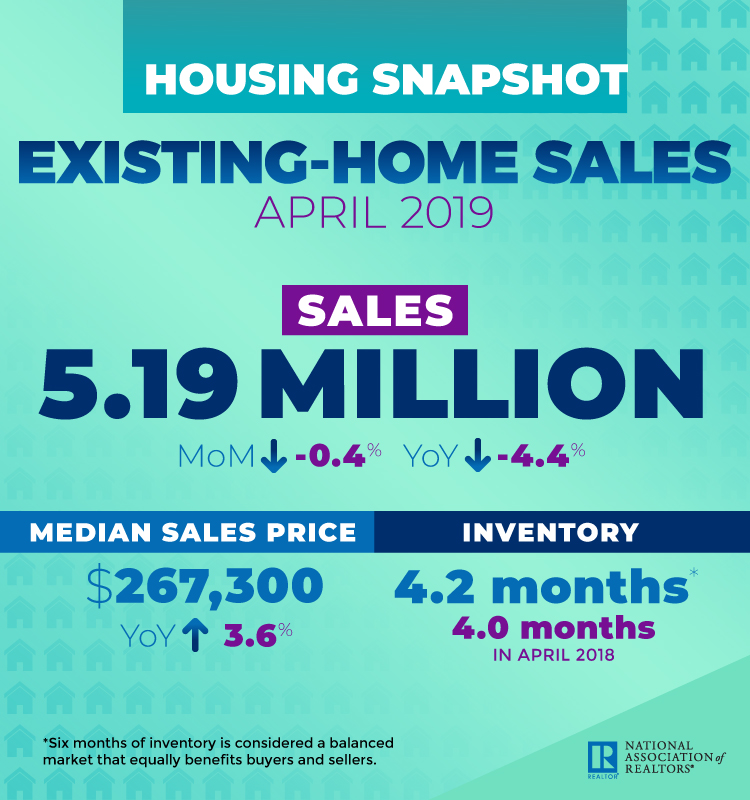 Existing-home sales dipped by 0.4 percent
from March to April
, according to the National Association of Realtors (NAR). April's seasonally-adjusted annual rate of 5.19 million was 4.4 percent below the 5.43 million rate in April 2018. The median existing-home price for all housing types in April was $267,300, up 3.6 percent from the $257,900 price from one year earlier). April's price increase marked the 86th straight month of year-over-year gains. Total housing inventory at the end of April increased to 1.83 million, up from 1.67 million existing homes available for sale in March and a 1.7 percent increase from 1.80 million a year ago.
"First, we are seeing historically low mortgage rates combined with a pent-up demand to buy, so buyers will look to take advantage of these conditions," said NAR Chief Economist Lawrence Yun. "Also, job creation is improving, causing wage growth to align with home price growth, which helps affordability and will help spur more home sales."
Mike Fratantoni, senior vice president and chief economist for the Mortgage Bankers Association (MBA), said, "On a seasonally adjusted basis, existing-home sales slipped relative to last month and last year. However, the unadjusted data shows some strength, particularly in the South and Northeast, suggesting that seasonal patterns may be a bit different this year. We view it as a positive that inventories continue to increase, although the supply of homes on the market remains relatively tight, and the pace of home-price increases continues to decelerate. The strong job market and lower rates should continue to support the potential for more home sales this year."
In another data report, potential existing-home sales in April increased marginally to a 5.17 million seasonally-adjusted annualized rate (SAAR), according to new data from First American Financial Corp. This a 0.1 percent month-over-month uptick from March but a 1.3 percent drop from a year ago, marking an annualized loss of 68,600 (SAAR) sales.
Currently, potential existing-home sales is 1.56 million (SAAR), or 23.2 percent below the pre-recession peak of market potential in March 2004. The market performance gap decreased by an estimated 37,000 (SAAR) sales between March and April.
"The housing market continued to underperform its potential in April 2019, but the performance gap shrank compared with March," said Mark Fleming, chief economist at First American. "Actual existing-home sales remain 1.3 percent below the market's potential, but the performance gap narrowed from two percent last month, according to our Potential Home Sales model. That means the housing market has the potential to support 68,000 more home sales at a seasonally adjusted annualized rate (SAAR). Lower mortgage rates in April loosened the 'rate lock-in effect' that has created a financial disincentive that prevents many existing homeowners from selling their homes. However, it was not enough to reduce the average tenure length, the amount of time a typical homeowner lives in their home, which has increased dramatically in the last year."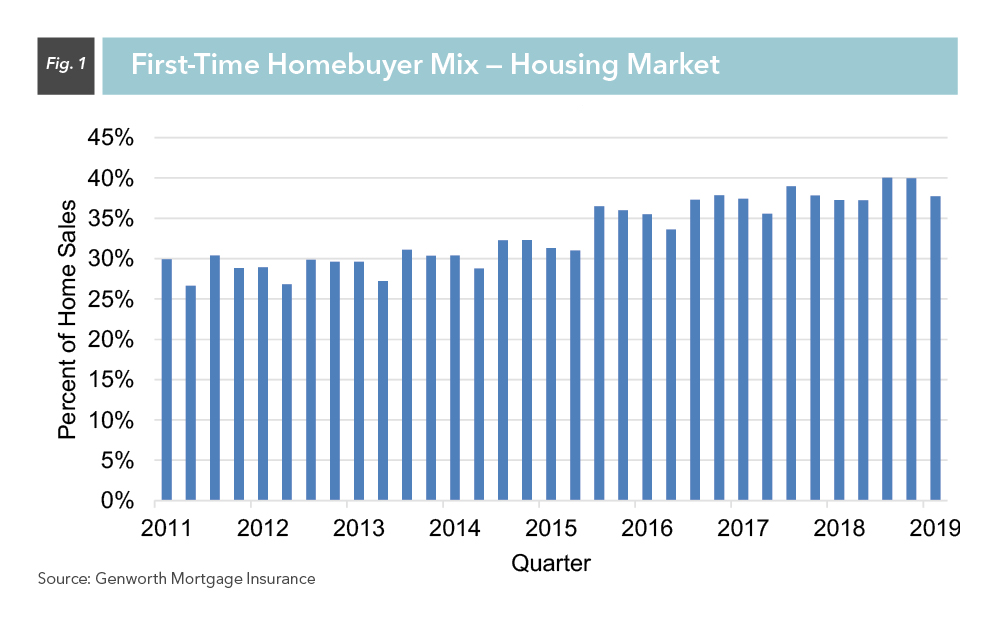 Separately, Genworth Mortgage Insurance's latest First-Time Homebuyer Market Report found 401,000 single-family homes were purchased in the first quarter, a three percent drop from one year earlier. First-time homebuyers helped to fuel market activity during the quarter: these homeownership neophytes accounted for 38 percent of single-family homes sold and 57 percent of purchase mortgages originated during the first three months of this year.
"First-time homebuyers continue to represent a large part of the activity in the housing market despite the slowdown in the overall market," said Tian Liu, chief economist at Genworth Mortgage Insurance, who also pointed out that the first-time homebuyer market "experienced further slowdowns due to worsening affordability from the past three years. However, affordability began to improve, and further decreases in interest rates in Q1 suggest that affordability will have more room to improve, significantly reducing the cause of the original slowdown. Low downpayment mortgage products remain critical in financing their first home purchase, and private mortgage insurance is now the undisputed leader in this market."
As for existing homeowners, fewer of them were facing mortgage delinquency problems. Black Knight Inc. reported the national delinquency rate fell in April by more than five percent from March, and the current 3.47 percent rate is the lowest level on record dating back to 2000. Serious delinquencies fell to 474,000, marking a 124,000 year-over-year decline and a 12-year low, while the number of loans in active foreclosure sank to a 13-year low in April.