The Times They Are a Changin'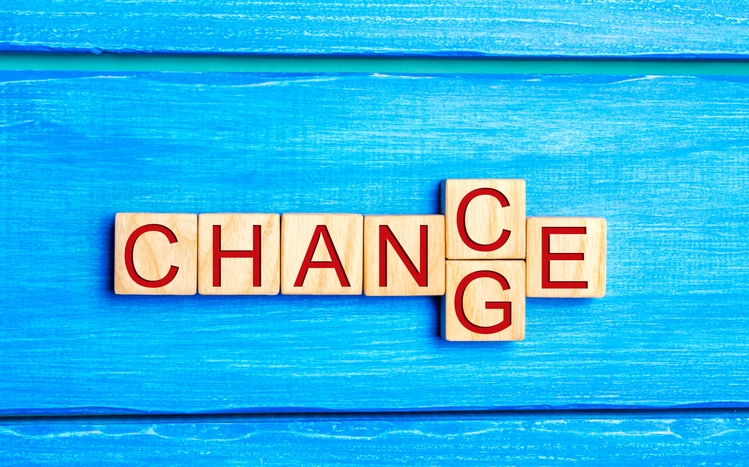 I've had the privilege of working alongside a younger mortgage colleague during the last few months on a unique trade show. The two-day event, entitled "Brokers Are Better," was formed by the Gulf Coast and Suncoast Chapters of the
Florida Association of Mortgage Professionals (FAMP)
to show the variety of technology and mortgage products that independent Mortgage Loan Originators have available to them to grow their business.
The first day is a technology day with seven online sessions. The second day is an in-person trade show with 11 educational sessions before and after the trade show. The event formation came about after a few committee meetings where the success of presenting online versus presenting in-person was widely discussed. In the end, the decision was to try both.
Almost daily, my colleague (whose education is an IT degree, but whose work background is in mortgage processing) and I would have discussion about flow and content of sessions for both days. He took control of the technology day, and together, we discussed the objective of showing mortgage-based resources and systems that could be integrated together for the most efficient way to get an Independent Loan Originator up and running as quickly as possible.
First was
TheMortgageList.com
, an online mortgage resource packed with service providers that can assist with a mortgage office setup, training and more. Then, 15-plus technology companies were interviewed with the demo of their systems and a deeper dive with tech people about integration.
My colleague was very hands-on with this process, and involved me in the demos and discussions. But my background is 34 years of mortgage origination and my interest was how these systems could help organize leads before an application, keep in front of the client to obtain the loan and how to stay in front of the client after the loan closes. It quickly became apparent that this effort of interviewing technology companies had to be done together to ensure that detail of the process would be needed enough by a Loan Originator and easy enough to do for a processor so that both parties would work together with the system and not abandon it. Past experience has taught me that if a system is too cumbersome for either the Loan Originator or the processor, one of them is likely not to use it. In the mortgage business, the Loan Originator and a processor are a team, and how these two jobs work together is critical to provide the best service for a client.
Another objective for the technology day was to insert details that Loan Originators need help doing. A surprisingly high number of Mortgage Loan Originators don't know how to use the Fannie Mae and Freddie Mac Automated Underwriting Systems (AUS). In many banks and mortgage companies, Loan Originators complete the loan application, but hand it off to a processor to run through the AUS. And, there are some institutions that only use one of the automated systems … either Fannie Mae Desktop Originator/Underwriter or Freddie Mac's Loan Product Advisor. As an Independent Loan Originator, many of us use both systems and we run loans through the AUS's ourselves. Knowing how to use these systems—let alone knowing about the differences between the two systems—prompted us to have Fannie Mae and Freddie Mac included on the technology day to demonstrate this. Both Fannie Mae and Freddie Mac are also included on the second day of the trade show for a session that explains their affordable mortgage products.
For the in-person trade show day with sessions, we chose to promote popular and diverse mortgage products. Many Independent Loan Originators have a "niche" or specialize in certain loan types, like commercial loans, construction and renovation, credit-challenged clients, etc. We chose to have a few panels where the diversity of mortgage products and services could be shown.
Next came getting the event promoted specifically to the mortgage professional audience. Online technology sessions can be joined from anywhere in front of a PC or on a phone, so the promotional net was wider. The area from where Loan Originators could travel to the in-person trade show was a smaller footprint. It was decided to have a statewide Constant Contact e-mail campaign and to promote to the closest 4,300 mortgage professionals that could visit in-person with a postcard campaign.
This effort was done to find the best methods to get in front of mortgage industry professionals. Older Loan Originators are often insistent on in-person connections, while younger Loan Originators are perfectly happy with everything online. This event attempts to blend these two ways to connect.
Thanks to my incredibly patient colleague Daniel Hughes with the Suncoast FAMP Chapter. And thank you to my mortgage colleagues at the Gulf Coast FAMP Chapter who worked together on the detail and formation of this unique tradeshow. On April 11-12, we will see the results and there will be things that both worked and don't. Either way, what is learned will help us going forward.
Stay tuned.
---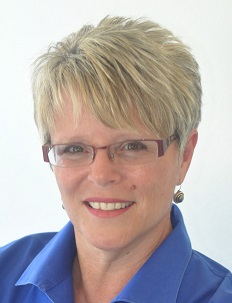 Disclaimer: While I am a member of the HUD Housing Counseling Federal Advisory Committee, the opinions noted are those of the author only.
---
---
This article originally appeared in the April 2019 print edition of National Mortgage Professional Magazine.
---