Featured Industry Leader: Lauren Patterson, President, Utah Association of Mortgage Professionals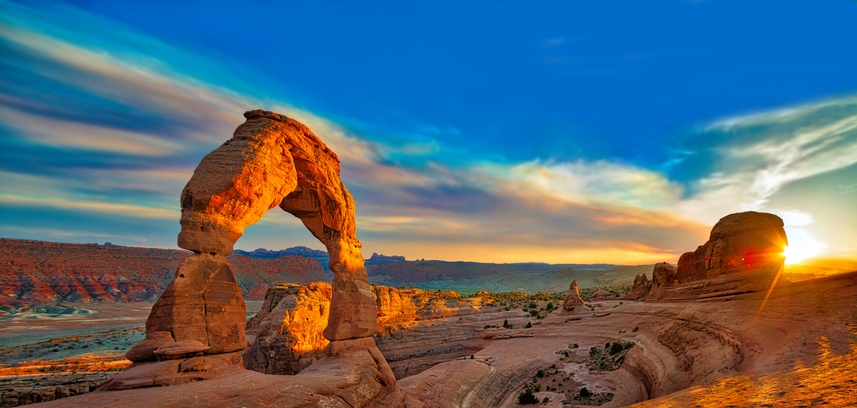 Lauren Patterson is a home loan advisor, mortgage broker and Certified Military Home Specialist at Patriot Home Loans in South Jordan, Utah, and current president of the Utah Association of Mortgage Professionals (UAMP)
. National Mortgage Professional Magazine
recently spoke with Patterson about his work with his state's trade association.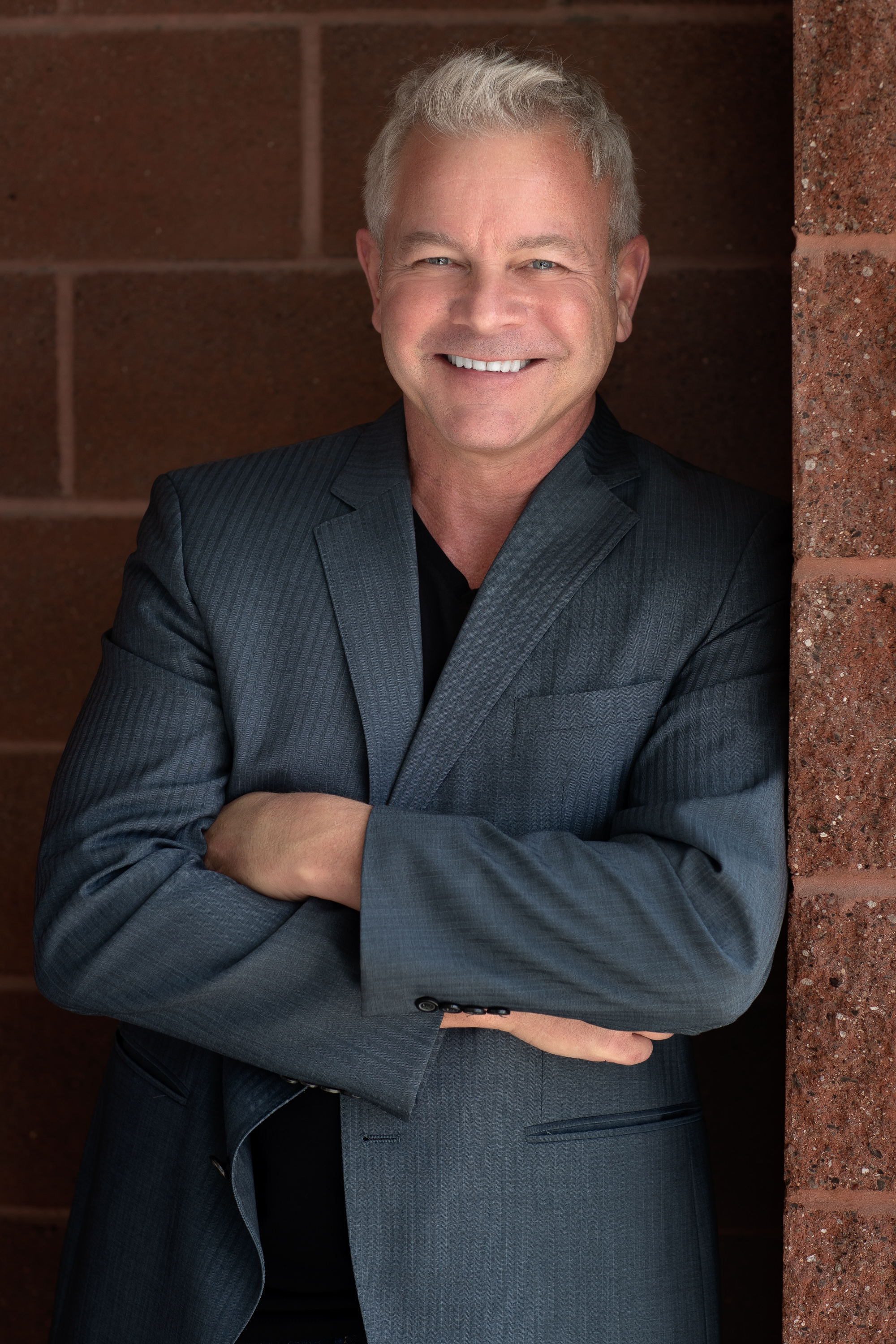 How and why did you get involved with the Utah Association of Mortgage Professionals and can you share the track that led to your leadership within the association?
I have been a supporter of the various mortgage industry groups and associations since starting as an originator in 1993. In 2016, I was approached by the UAMP board to be on its Government Affairs Committee. As someone who has always been passionate and interested in regulatory issues and developments, I was excited to take this on, as I had a great amount of respect for and wanted to serve alongside the individuals who were already with UAMP, including Nathan S. Pierce, John G. Stevens, Jessi Bostic, Trent Hendry, Ken Goldsmith, Laurie Christiansen and Chris Buckway.
I was elected to a board position in February 2017, and since then, I have served different roles and on different committees, both at the state and national level. Then, in the fall of 2018, I was nominated as president of UAMP.
 
Why do you feel members of the mortgage profession Utah join UAMP?
The UAMP is the state affiliate of NAMB, and it represents all mortgage loan originators and industry professionals. For our monthly events and lunch-and-learns, we carefully select various topics surrounding real estate finance and other mortgage-related items with featured speakers on topics that range from sales and marketing, social media, loan origination, compliance, personal growth, systems and productivity, as well as various housing finance agencies (USDA, Freddie Mac, FHA etc.) have come and provided their latest updates and news. We want to ensure that we are providing relevant topics and information to help frontline MLOs and back office support and operations staff.
We annually host one of the largest state association trade shows in the nation, with awesome featured speakers, vendors and exhibitors, and we also host our annual UAMP golf tournament, which is always a great event for everyone involved. In addition to all the above, our members also receive numerous other benefits and savings on things like cellphone plans, car rentals, office supplies, hotels, group health plans and more through our affiliation with NAMB.
And then, last but not least, there is the legislative side of things. If professionals within the mortgage and related industries are not actively participating in the course and direction of our industry, someone else will and they will also be the ones shaping and setting policies and legislation. I believe you lose the ability to be critical of rules, regulations and legislation if you are not proactive in doing anything to help shape them. Everyone should be participating in the legislative aspects of our industry.

What role does UAMP play in the federal and state legislative and regulatory environments, and are there any items on the current agenda you would like to highlight?
We work hard to keep abreast of what's happening locally and nationally, and continue to be active in our support and advocacy on both. UAMP has great relationships with the Utah Division of Real Estate (UT DRE), Utah Land Title Association (ULTA), and various other real estate boards and associations. We consult each other when potential legislation is presented, and this past year during our state legislative session, I was invited to speak at the hearings on Utah HB 121 at our State Capitol.
I feel it's important for us to continue to keep our legislators aware of issues from an industry expert's vantage point to ensure they are aware of all important issues and whenever possible, try to avoid any negative unintended consequences that often arise from various pieces of legislation.
The items we are currently working on are fighting for veterans by lobbying for expanding the protected class for veterans to include protections in the home purchase and home loan related areas; expand the statutory employee criteria to include MLOs, who with the Tax Cuts and Jobs Act of 2017, lost the ability to deduct business expenses on IRS schedule 2106; Uniform Testing for all MLOs, regardless of the channel; and a ban or limit on trigger leads by adding appropriate legislative language to the Comprehensive Consumer Credit Reporting Reform Act of 2019. We are still working on removing broker compensation from the three percent points and fees cap which will help many borrowers obtain more competitive financing, and at the same time, level the playing field across all origination channels.
 
What do you see as your most significant accomplishments with the association?
We are focused on the positives of the industry in all the origination channels. We are continuing to grow from year to year and are always looking to bring new fresh ideas, diversity and increased participation into the association. With an ongoing and continuous effort in adding new member organizations and increasing individual members, we also continue to elevate, improve and grow our monthly and annual events. We are always challenging ourselves to continue to ensure that we are providing relevant, meaningful, useful and practical content to our members.
 
What is synergy between UAMP and other trade groups, either regional or national?
UAMP has enjoyed a long-standing and strong relationship with NAMB. We have been fortunate to have many of our past presidents and board members hold positions within NAMB, including Jessi Bostic (UAMP immediate past president), John G. Stevens (NAMB immediate past president), Nathan Pierce (UAMP past president and past NAMB board member), Laurie Christiansen (UAMP past president and past NAMB board member), and David Luna (UAMP past president and past NAMB board member). Given our depth, we feel very passionate about advocating for and supporting mortgage loan originators, industry professionals and consumers.
Our connection to and affiliation with NAMB and its 45-year history also keeps us current and in-step on news and developments in Washington, D.C. as well as other states, which we feel is important. Over this last year, we started working more closely with Utah Land Title Association (ULTA). I think our relationships with the other various associations–title, real estate, builders and appraisers–can always be stronger, so we continue to work toward building additional synergies that will benefit our members, consumers and the residents of Utah.
 
In your opinion, what can be done to bring more young people into mortgage careers?
UAMP has great diversity in our membership, banks, credit unions, mortgage companies, appraisers, attorneys, mortgage insurance companies and title companies, and as a result, we have an opportunity to increase awareness of the profession.
Transparency and clarity in message, along with authenticity in the company and their branding will be helpful in attracting younger people and professionals into mortgage careers. Technology platforms are currently now being deployed that make it easier for individuals to work in the profession and have access to productivity tools, regardless of where they physically live. I think we, as an association, need to be better educating and demonstrating the opportunities for job and career growth in our profession. Mentoring programs, internships and volunteer opportunities can all bring more awareness and opportunity to developing new younger individuals.
This also presents wonderful opportunities for companies, branch managers, brokers and the association to utilize the services and expertise of mortgage insurance companies, lenders account executives and others to provide training and awareness.
As we also continue to monitor the pass/fail rates of the NMLS testing, I believe some younger individuals may get discouraged if they don't pass on the first or second attempt, but we know if they persevere and stay the course, the pass rate is significantly tilted in their favor by the third attempt.
 
How would you define the state of Utah's housing market?
It continues to be one of the best in the nation. The year 2018 was the "Fourth Best Year in Overall Home Sales," according to the Salt Lake Board of Realtors, and the Kem C. Gardner Policy Institute notes that housing prices in Salt Lake County have climbed 80 percent since 2005.
The Utah real estate market has been pressured by low inventory, leading to increasing prices, and with continued growth in the multifamily sector, our population is projected to double by 2065. This will lead to some significant growth in the southern and western parts of Utah County. In addition, Southern Utah is also enjoying great growth as people want a warmer year-round climate. The Heber and Kamas Valleys, in addition to Park City and the "Wasatch Back," are all doing very well.
The housing markets of Salt Lake City, Provo, Ogden and other Northern Utah cities outpaced the nation in 2018 in terms of home-price gains. They're expected to do more of the same through 2019 and into 2020. Home prices in Utah rose faster than the national average in 2018, and during the first part of 2019. According to Zillow, the median home value for the state of Utah rose by 14 percent over the past year, as of March 2019. The nationwide median rose by 7.2 percent during that same 12-month period. Some predictions have indicated Utah's median home value would rise by another 8.5 percent over the next 12 months, stretching into spring 2020.
In most major cities across Utah, the inventory of homes for sale is still not enough to satisfy the demand from buyers. This puts upward pressure on home prices and leads to competitive conditions within these real estate markets. We have also seen a shift to condominiums and townhomes in the Salt Lake Valley, driven by affordability. Approximately 27 percent of residential home sales were condominiums and townhomes, which was the highest ever.
What could change this? Underlying factors that could contribute to our housing market slowing down would be higher prices combined with higher interest rates (aka, housing affordability) and as the affordability increased, it would reduce the homebuying incentive for potential buyers, which is not only buyers transitioning from rental to homeownership, but also buyers considering moving up.
---
Phil Hall is Managing Editor of
National Mortgage Professional Magazine.
He may be reached by e-mail at

[email protected]

.
---