FHFA's Calabria: We Need More Builders, Less Regulations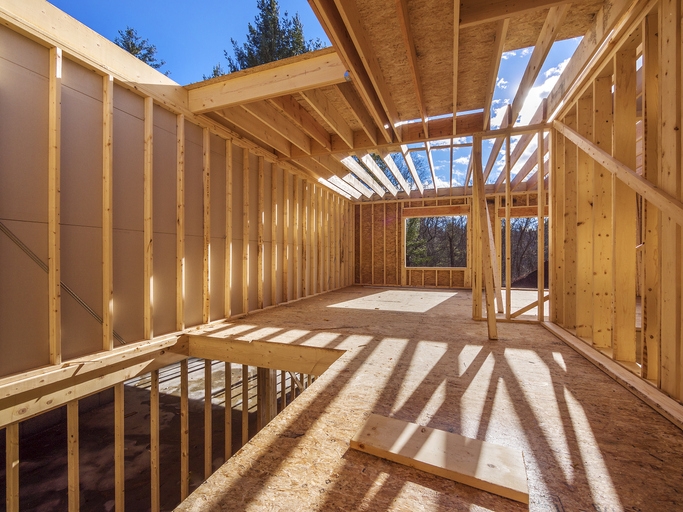 The nation's housing market needs more builders to create new residential properties in a deregulated environment, according to a diagnosis of the current environment by Mark Calabria, Director of the Federal Housing Finance Agency (FHFA).
In prepared remarks delivered today before Innovative Housing Showcase in Washington, D.C., presented by the U.S. Department of Housing & Urban Development (HUD) and the National Association of Home Builders (NAHB), Calabria called for more the creation of more single-family and multifamily residences and more construction professionals to creates these properties.
"In the past two years, we've seen roughly 600,000 new construction jobs across the country," he said. "That's definitely a good start to tackling the labor shortage that the industry has faced recently. But more work remains."
Calabria praised the construction field as offering "high-paying" and "highly rewarding" jobs, adding that the building trades provide hardworking individuals with "the dignity of work and the satisfaction of making what a family will someday call home." But Calabria bemoaned "the many layers of government red tape" that take a slice out of construction budgets or even prevent projects from being created.
"This is a national problem with local roots," he warned. "The most burdensome regulations come from local governments. And typically, it is the wealthiest communities that hike up the regulatory costs of homebuilding the highest. States like California are a case study of this problem. Almost half the country's homeless population with no shelter whatsoever live in California. And many cities are making it even worse."
Calabria pointed to what he called "the power of deregulation at the national level" in applications aimed at energy, healthcare and infrastructure, and he called on bringing that approach to homebuilding in localities across the nation. He also acknowledged that regulations on mortgage lending have resulted in "fixed compliance costs that make small mortgage lending prohibitive" and pointed to increased competition in the mortgage finance system as a strategy to reanimate that market, especially in regard to affordable housing.
"To truly meet the needs of people in underserved areas, we need to open up our mortgage finance system to more competition–because competition drives innovation," he said. "One way to do this is for Congress to authorize FHFA to issue more GSE charters so more players can enter the industry and compete with one another. There is already evidence that this kind of reform would succeed if enacted. Today's reemergent private mortgage insurance industry shows a strong appetite and capacity for private capital to bear mortgage credit risk. And as more competitors enter the mortgage market, as a regulator, my job is to create a level playing field and subject everyone to the same set of rules."
Calabria added that delaying these changes cannot be put on the proverbial back-burner.
"To paraphrase President John F. Kennedy, the time to repair the roof is not in the middle of a downpour, but when the sun is shining," he stated. "And right now, the sun is shining on our economy and our housing market. We know economic booms will eventually be followed by busts, just as housing prices go up and they go down. And it is during these boom moments that we must prepare for the inevitable downturn."