FHFA's Calabria Seeks Wider Regulatory Authority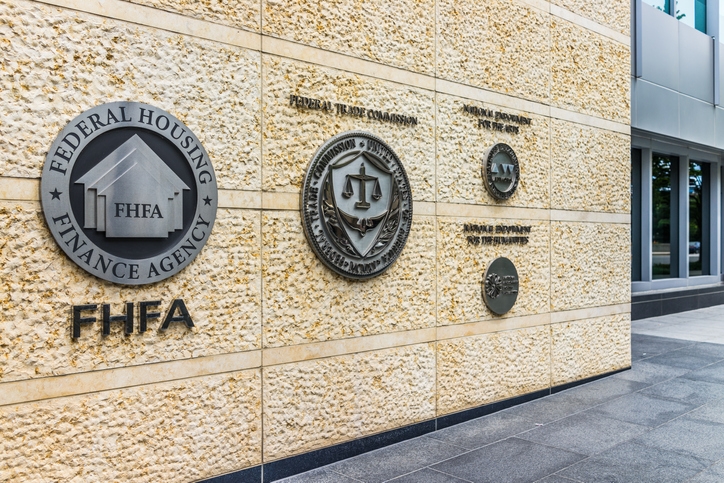 Federal Housing Finance Agency (FHFA) Director Mark Calabria has called on Congress to expand the regulatory parameters of his agency to include oversight of potential competitors to the government-sponsored enterprises (GSEs) in a post-conservatorship era.
As part of the "
FHFA 2018 Report to Congress
," Calabria envisioned a housing finance environment when the GSEs are freed from their federal conservatorship and can compete against private sector entities. But Calabria bemoaned that this would be an uneven playing field, with the FHFA only having regulatory oversight on the GSEs.
"Increased competition would reduce market reliance on either Enterprise and enhance market stability, as well as benefit home buyers," Calabria stated in his report. "To promote competition, Congress should authorize additional competitors and provide FHFA chartering authority similar to that of the Office of the Comptroller of the Currency."
Calabria, who was
sworn in as FHFA director in April
, added that his predecessors had "previously noted the importance of oversight of third parties that contract with its regulated entities to provide critical services supporting the secondary mortgage market, including nonbank mortgage servicers for the Enterprises. Oversight of such counterparties can now be exercised only through provisions in contracts with the regulated entities. In contrast, other federal financial regulators are statutorily authorized to examine companies that provide services to depository institutions and systemically important financial market utilities."
Calabria also cited that the Financial Stability Oversight Council and the Government Accountability Office recommended granting authority to the FHFA for examining third parties that do business with the GSEs. He also considered the FHFA's definition of some capital terms were "outdated, inappropriate, do not apply to other financial institutions, and constrain FHFA's flexibility," and requested "amending or eliminating statutory capital definitions that apply only to the Enterprises, thereby providing FHFA the same flexibility as other financial regulators, would permit FHFA to develop more tailored and appropriate capital and leverage standards, for consideration by Congress, the Administration, and market participants when working toward housing finance reform."