Real House Prices Drop Slightly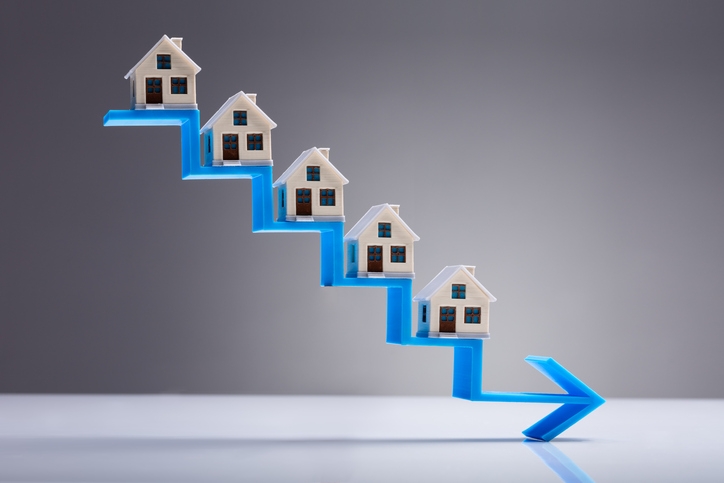 Real house prices decreased by 0.9 percent between March and April and were down by 0.72 percent since April 2018, according to data from
First American Financial Corp.
However, consumer house-buying power–defined as how much one can buy based on changes in income and interest rates–was up in April by 1.5 percent from March and up by 6.7 percent year-over-year, while average household income has increased 2.7 percent since April 2018.
"Two of the three key drivers of the Real House Price Index, household income and mortgage rates, swung in favor of increased affordability in April, said First American Chief Economist Mark Fleming. "The 30-year, fixed-rate mortgage fell by 0.33 percentage points and household income increased 2.7 percent compared to April 2018. When household income rises, consumer house-buying power increases. Declining mortgage rates have a similar impact on affordability, so in April home buyers received a double shot of house-buying power to jolt affordability in their favor nationally."
Fleming added that the only negative factor for the month was nominal house price appreciation, "which began to pick up the pace in April [and] dampened affordability. Declining mortgage rates have encouraged demand by increasing house-buying power, however, when demand increases for a scarce–limited or low supply–good, prices will rise faster. In April, the rate of year-over-year nominal house price appreciation increased to 5.9 percent, compared with 5.8 percent in March."
Nonetheless, Fleming noted that 43 of the 44 markets tracked for this report saw month-over-month improvement in affordability levels, while 18 markets saw year-over-year improvement. The five markets with the highest year-over-year growth in affordability were all on the West Coast: San Jose, Seattle, Portland, San Francisco and Los Angeles.
"One reason why these markets have seen such strong gains in affordability is because household income growth was so strong," Fleming said. "In the top four markets, household income growth exceeded house price growth. That's an affordability boost even without the help of falling rates.
"San Jose saw the greatest increase in affordability as house-buying power jumped by 6.9 percent due to the decline in mortgage rates and a 2.9 percent increase in household income compared with a year ago. Nominal house prices in San Jose also declined by 2.3 percent year-over-year, which further contributed to the 8.6 percent decline in real house prices."