Pam Patenaude Joins Habitat for Humanity International Board

Habitat for Humanity International
has announced the appointment of former Deputy Secretary of Housing and Urban Development (HUD) Pam Patenaude to its board of directors.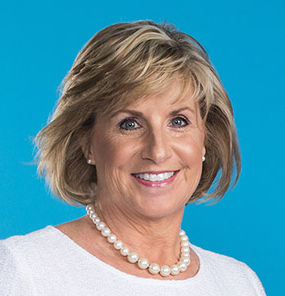 "Pam has long been an advocate for Habitat and our mission, and I am thrilled to welcome her to our board of directors," said Jonathan Reckford, CEO of Habitat for Humanity International. "Pam's knowledge of housing policy and her expertise in disaster recovery will be of immeasurable value in our work."
Patenaude was president of the J. Ronald Terwilliger Foundation for Housing America's Families before joining the Trump Administration, and was previously in HUD as Assistant Secretary for Community, Planning and Development under President George W. Bush.
Habitat board members serve for two-year terms that can be renewed up to four times.