Warren Demands Firing of CFPB Exec Accused of Anti-LGBT Advocacy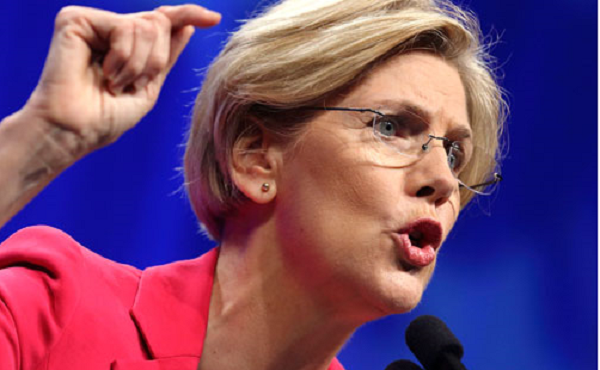 The senator, who is seeking the Democratic Party's 2020 presidential nomination, was joined by Reps Ayanna Pressley (D-MA) and Katie Porter (D-CA)
in a letter to CFPB Director Kathy Kraninger
, cited a report published by Allied Progress that claimed Watkins failed to include his work as a counsel for the conservative nonprofit Alliance Defending Freedom on his LinkedIn profile; the CFPB did not cite Watkins' work with the Arizona-based organization when his appointment was announced last year. The legislators noted that Alliance Defending Freedom was designated as a hate group by the left-wing Southern Poverty Law Center for allegedly seeking "legislation and case law that will allow the denial of goods and services to LGBT people."
"Mr. Watkin's role at the CFPB gives him wide discretion to exempt companies–or even entire industries–from anti-discrimination laws and given his past work at a homophobic hate group, we are deeply concerned that he will use this power to scrap crucial protections for the LGBTQ consumers,"
wrote the lawmakers
. "We therefore ask that you reconsider his employment and his role at the Bureau."
Watkins came to the CFPB from the Office of the Arizona Attorney General, where he was Chief Counsel in the Civil Litigation Division from January 2015 to July 2018. He is a Harvard Law School graduate and a former clerk for Judge Dennis W. Shedd on the United States Court of Appeals for the Fourth Circuit.
Watkins was asked about his work with Alliance Defending Freedom yesterday during a House hearing on fintech-related issues. He noted that during this employment with that organization, he did not engage in litigation or legislative policy advocacy, adding that he was "committed to upholding the Bureau's policies."
The legislators also called into question the CFPB's commitment to diversity and inclusion by noting its employment of Policy Associate Director Eric Blankenstein after news reports uncovered 15-year-old anonymous blog posts that he authored that contained what many perceived to be racially insensitive language. Blankenstein voluntarily resigned and has since
taken on a job at the Department of Housing and Urban Development
as a senior counsel in the Office of the General Counsel.
"Repairing the harm done to the culture of diversity and inclusion by Blankenstein should be among your top priorities because the CFPB's most valuable resource is a dedicated civil service workforce," concluded the lawmakers. "Fraying this culture further by allowing Mr. Watkins, who has actively worked to undermine the dignity of the consumers that the CFPB is supposed to serve and some of the dedicated staff you are supposed to lead, would be a monumental failure of leadership."