Mortgage Applications Down, Homeowner Value Perceptions Stronger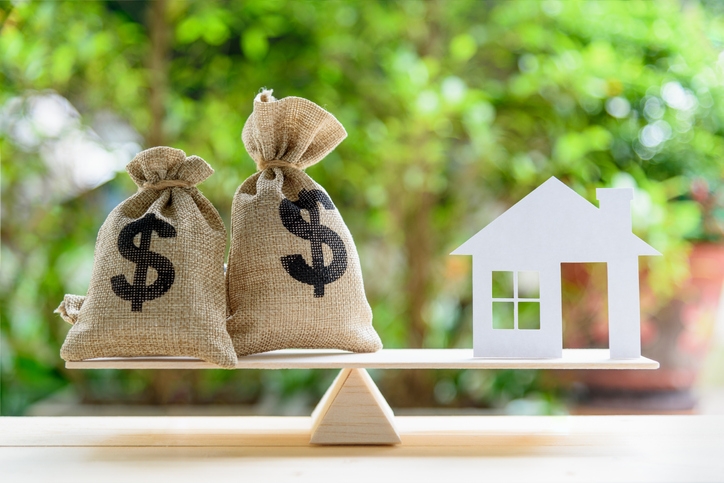 Mortgage application activity was on the decline, while homeowner perceptions of their residential property values improved, according to two new data reports.
The
Mortgage Bankers Association (MBA)
reported that its Market Composite Index decreased 2.4 percent on a seasonally adjusted basis from the week ending to June 28 to the week ending July 5. On an unadjusted basis, the index plummeted by 22 percent
compared with the previous week
. The seasonally adjusted Purchase Index increased two percent
from one week earlier
, but the unadjusted index tanked by 18 percent compared with the previous week—the latter was also six percent higher than the same week one year ago. The Refinance Index decreased seven percent
from the previous week
, although it was also 88 percent higher than the same week one year ago, and the refinance share of mortgage activity decreased to 48.7 percent of total applications from 51 percent
the previous week
.
Among the federal programs, the FHA share of total applications remained unchanged from 10.1 percent the week prior while the VA share of total applications increased to 13.2 percent from 12.8 percent and the USDA share of total applications increased to 0.7 percent from 0.6 percent.
"Mortgage applications were down slightly, even after adjusting for the July 4th holiday, as we saw opposing moves in purchase and refinance applications over the week," said Joel Kan, MBA's associate vice president of economic and industry forecasting. "Borrowers have been less sensitive to low rates as many borrowers have either recently refinanced or are likely waiting for rates to fall even further."
Elsewhere in the housing data scene,
Quicken Loans reported
that the average home appraisal in June was 0.71 percent lower than owners' estimates, according to its proprietary National Home Price Perceptions Index. Quicken Loans' Home Value Index showed that appraised values rebounded from May's more than 1 percent decline, as the average home appraised 0.56 percent higher in June. Year-over-year, the average home increased in value by 4.78 percent.
"The refinance share of mortgage activity is at its highest rate since January of 2018, and it appears that homeowners have done their due diligence on their home's value as millions across the country refinance their home loans," said Bill Banfield, Quicken Loans executive vice president of capital markets. "This decline in the discrepancy between perceived and appraised value should encourage homeowners who are contemplating a refinance, knowing that appraisals are not likely to disrupt the process when they take advantage of low rates."