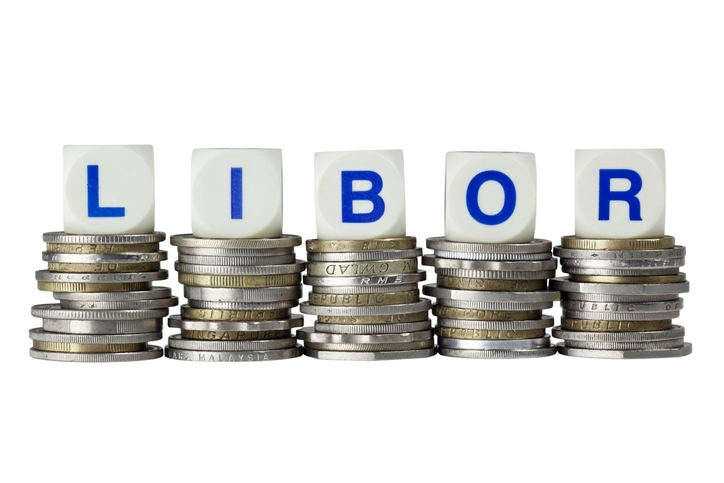 A working group of economics and finance professionals have continued their advocacy of a new interest rate index that can succeed the London Interbank Offered Rate (LIBOR).
The Alternative Reference Rates Committee (ARRC), a group of private-market participants convened by the Federal Reserve Board and the New York Fed,
have issued a report
highlighting the potential of the Secured Overnight Financing Rate (SOFR) to replace LIBOR, which is used as the base rate for adjustable-rate commercial and multifamily mortgages totaling more than $1 trillion. The ARRC developed what it calls a "Paced Transition Plan" to facilitate the switchover, along with recommendations to encourage the financial services industry's adoption of SOFR, which the ARRC first proposed in 2017.
"SOFR is a much more resilient rate than LIBOR because of how it is produced and the depth and liquidity of the markets that underlie it," the ARRC said in a statement. "As an overnight secured rate, SOFR better reflects the way financial institutions fund themselves today. The transactions underlying SOFR regularly exceed $800 billion in daily volumes. The volumes underlying SOFR are far larger than the transactions in any other U.S. money market. This makes it a transparent rate that is representative of the market across a broad range of market participants and protects it from attempts at manipulation. Also, the fact that it's derived from the U.S. Treasury repo market means that, unlike LIBOR, it's not at risk of disappearing."
However, many lenders are not waiting for 2021 to address LIBOR's demise.
Last month, Mortgage Bankers Association's (MBA) LIBOR Outreach Committee found 92 percent of the commercial and multifamily mortgage lenders it polled have already begun planning for the
transition away from LIBOR
, with 77 percent already including adjusted LIBOR fallback language in all new loan documents. But only 56 percent of respondents polled by the MBA said they were on track in preparing for a future without LIBOR and only 41 percent said they might use SOFR as the replacement for LIBOR
---