Important Lessons Learned From One Year of Pinnacle
Has it really been just a year since
Quicken Loans Mortgage Services (QLMS)
launched the Pinnacle, our elite program for partners? Time flies when our partners are having fun, learning how to grow their business and getting amazing benefits that keep them competitive in our ever-changing industry.
We wanted to reward our top-performing partners, so we created Pinnacle. This unique program provides innovative tools, resources, expertise and marketing to elevate our partners' businesses and separate themselves from the competition.
Pinnacle also gives partners access to unique experiences where they can network and share knowledge with industry and QLMS experts. Last July, Pinnacle began with 28 partners and the membership now stands at over 300 in this exclusive group. While it's only been one year, we've learned a lot about the impact Pinnacle is making for every partner and their business.
Exclusive experiences educate, motivate and empower
We know that our partners get more out of events when we combine energy, entertainment, networking and interactions. That's why at every Pinnacle event, we deliver exclusive experiences, education, networking and team building.
And the reviews from partners have been extremely positive.
Because our partners are known for their competitive spirit, Pinnacle events regularly feature a Court of Dreams experience with NBA teams including the Detroit Pistons, Phoenix Suns and Cleveland Cavaliers. It's an effective blend of business and fun. Not only do partners learn about the latest marketing, technology and sales tips, they also take to the hardwood with some NBA legends. Over the past year, partners were also treated to USC college football, Detroit Lions and Detroit Tigers events. We capped off the first year of Pinnacle by brining partners to the inaugural Rocket Mortgage Classic in Detroit.
 
Hearing from top QLMS leaders makes a difference
Conference calls are one thing but having Quicken Loans and QLMS leaders in the room sets the bar higher. QLMS President, Bob Walters, and I regularly attend Pinnacle events where we share the latest market insights, strategies and newest technology updates, keeping partners in-the-know and allowing them to share feedback with us—which is so important to our business  and theirs. This one-on-one interaction is one of the most important parts of being a Pinnacle partner.
 
Fresh Start is one of the most important Pinnacle benefits
Pinnacle partners have access to a variety of benefits to help their clients throughout the mortgage experience, but partners have told us Fresh Start has truly changed the game for their business.
Fresh Start Credit Consultants will help partners' clients improve their credit scores, developing custom strategies to help them achieve their dream of homeownership, or improve pricing. This helps Pinnacle Partners win more business, attract more realtors and simply become a more powerful option for homeowners.
Our benefits—combined with our Account Executives, Client Care Specialists and our award-winning mortgage process—has helped QLMS become the fastest-growing lender serving the needs of brokers, regional banks and credit unions.
 
New consultations are paying off
Pinnacle recently introduced three new opportunities to have one-on-one personalized consultations. Since launching Fresh Start, marketing and recruiting consultations, nearly 180 Pinnacle partners have participated, receiving complimentary access to our QLMS credit consulting team and taking advantage of marketing and hiring strategies for their business.
 
QLMS knows to enhance Pinnacle partner's marketing
QLMS recently added two new partnerships designed to enhance our partner's marketing initiatives. Now, partners can create high-end custom videos that can be shared online and across social media platforms. Additionally, partners have access to help with lead generation, SEO, social media management, Web site design and more. We are always striving to further educate Pinnacle partners about effective marketing strategies, helping them reach wider audiences and create stronger client relationships.
 
Partners see the impact Quicken Loans is making in Detroit's revitalization
When Pinnacle partners are invited to Detroit, they see firsthand how Quicken Loans is making an impact on the city, local communities, on team members and beyond. At every Pinnacle event that's hosted in Detroit, partners take part in a downtown tour that includes a behind-the-scenes look at Quicken Loans headquarters. After completing the tour, Pinnacle partners have commented that they feel a sense of pride being a part of QLMS and appreciate the culture that is unique to Quicken Loans.
 
Pinnacle keeps the focus on elevating and improving
Whether it's improving a client's credit score or closing on a loan sooner than expected, Pinnacle partners are focused on doing more for their clients every day.
We are a year in, but we are only getting start. As the Pinnacle program continues to grow, partners can expect to see more exciting benefits, technology and resources–all designed to elevate their business. Pinnacle is all about being at the top of your game and we're doing everything it takes to help our Pinnacle partners be their best.
---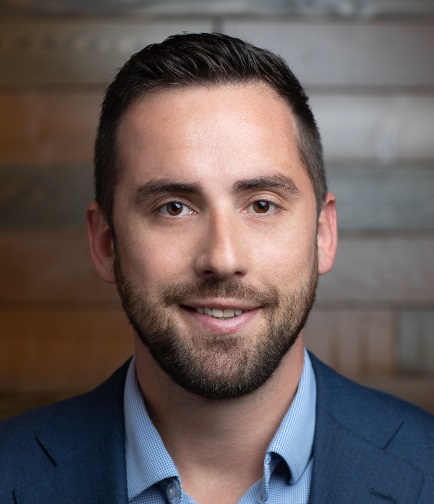 Austin Niemiec is the Executive Vice President of Quicken Loans Mortgage Services (QLMS). In this role, Austin oversees a team based out of Charlotte and Detroit who provides the highest level of service to thousands of partner brokers, regional banks and credit unions, increasing the efficiency of home financing. Austin's team provides technology, resources and regular networking opportunities to partners so they can offer the best loan products in the industry. Most recently, Austin served the company by leading the Account Executives at QLMS. Austin joined Quicken Loans in 2009 as a mortgage banker, where he grew to understand the varied needs of homeowners through his work with thousands of clients.
---
This Sponsored Editorial originally appeared in the August 2019 print edition of National Mortgage Professional Magazine.
---