Walking the Line: Compliance and Social Media in Today's Mortgage Marketplace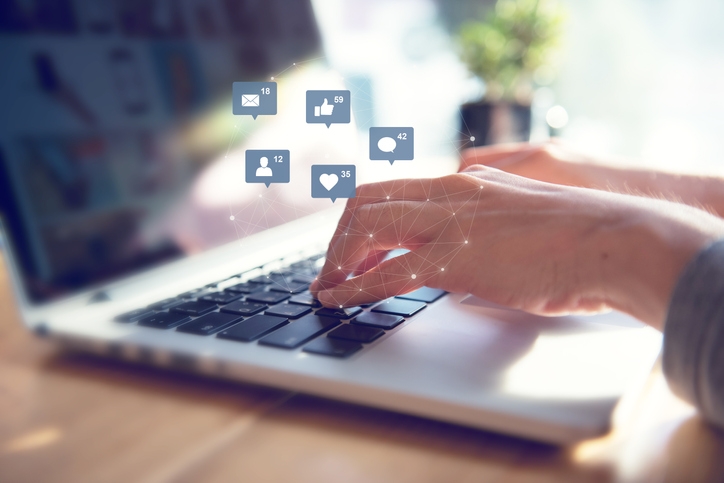 Your marketing team excitedly presents their new social media campaigns; they've carefully thought through demographics, brand consistency and their budget—everything looks great! Then, like the proverbial needle screeching across a record, compliance walks in the room. Now what?
This article suggests several ways you can stand out from your competitors, while minimizing the risk of litigation arising from deceptive marketing or implied discrimination.
 
Compliance concerns
In addition to state laws governing mortgage advertising, at least two federal regulatory agencies prosecute mortgage lenders for deceptive advertising. According to the Consumer Financial Protection Bureau (CFPB), most violations fall into four categories:
►Potential misrepresentations about government affiliation: For example, ads containing official-looking seals or logos, or having other characteristics that may be interpreted by consumers as indicating a government affiliation.
►Potentially inaccurate information about interest rates: For example, ads promoting low rates that may mislead consumers about the terms of the product actually offered, or advertising rates that are not generally available.
►Potentially misleading statements concerning the costs of reverse mortgages: For example, ads for reverse mortgage products claiming that a consumer will have no payments in connection with the product, even though consumers with a reverse mortgage are commonly required to continue to make monthly or other periodic tax or insurance payments, and may risk default if the payments aren't made.
►Potential misrepresentations about the amount of cash or credit available to a consumer: For example, ads containing a mock check and/or suggesting that a consumer has been pre-approved to receive a certain amount of money in connection with refinancing their mortgage or taking out a reverse mortgage, when a number of additional steps would customarily need to be completed before the consumer would qualify for the loan.
 
Ballard-Spahr LLP has a good list of additional examples of deceptive ads:
►Suggesting with a VA loan, that the rate being offered was part of an "economic stimulus plan" that will expire shortly
►Potential inaccurate information about interest rates, such as indicating a "fixed" rate for a variable rate loan
►Potential misrepresentations that the consumer is pre-approved for or guaranteed specific rates or terms
►Advertisements offering a very low "fixed" mortgage rate, without discussing significant loan terms
►Advertisements containing statements, images, symbols, and abbreviations suggesting that an advertiser is affiliated with a government agency
►Advertisements "guaranteeing" approval and offering very low monthly payments, without discussing significant conditions on these offers
 
Standing out on social media
Given the risk of bad messaging, social media advertising may feel like losing control–especially since most social media sites allow the public to comment then share their comments. What if someone puts non-compliant information into a comment or says you improperly denied them a loan?
Fortunately, you can start with social media accounts that allow you to control comments on your posts. Here are some tips for controlling content and comments on popular social media sites.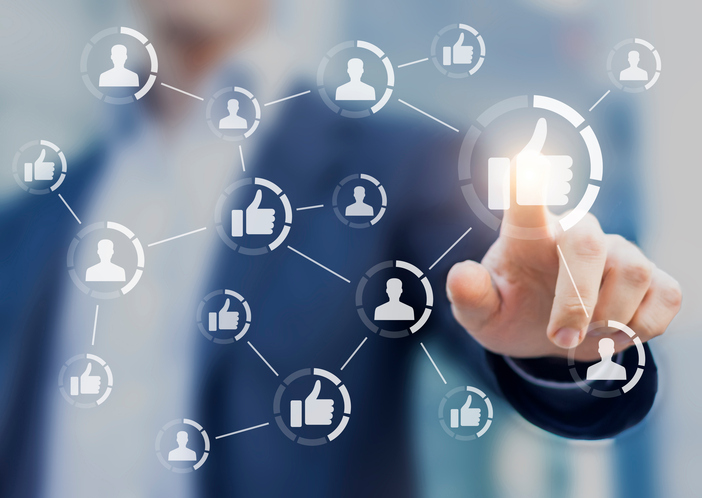 Facebook
You can maintain control on Facebook by turning off comments for your posts. On the screen where you add a caption or location to your post, tap "Advanced Settings," then tap "Turn Off Commenting." This allows you to post your messages and allows other users to share them, while controlling the content seen on your page.
If you have a large enough team, you can also make a team member your Facebook monitor with responsibility for hiding or deleting non-compliant comments. Take care with this approach—if people think you are deleting all negative feedback, they may just post more of it. We suggest you have a clear policy on your page that tells consumers what you delete, "We reserve the right to hide comments that may violate mortgage lending advertising laws" plus a short description of what that means, "Posts which include actual rates offered, posts that include incorrect information about the loans we offer …"

LinkedIn
Like Facebook, LinkedIn allows you to disable commenting on your posts so you can ease into your social media presence. It's often the first social platform a firm tries since you can also control most elements of your firm's page—including colors and company information.
LinkedIn allows your loan officers to connect themselves to your company page which gives borrowers an easy way to learn more about your team.
Pro tips
►You can set up more than one page on LinkedIn–this is helpful if you run campaigns for different types of borrowers. For example, a credit union may offer both purchase and refinance loans. By creating Showcase pages, the credit union can tailor messages, information and links to those two types of borrower.
►Ask your employees to use a common picture or logo for their header so borrowers experience the same "look and feel" as they navigate between your company page, showcase pages and team member profiles.
►Make sure all pictures look professional and backgrounds are in line with your brand guidelines. While some loan officers may think that picture of their dog water-skiing is great, you should encourage them to change it to a professional headshot or your logo.
►Help your team understand what they can freely post on LinkedIn, what is inappropriate for your brand and what needs compliance approval. For example, linking to articles in industry magazines is probably fine, posting about personal activities may be inappropriate and sharing borrower pictures or stories may need compliance approval.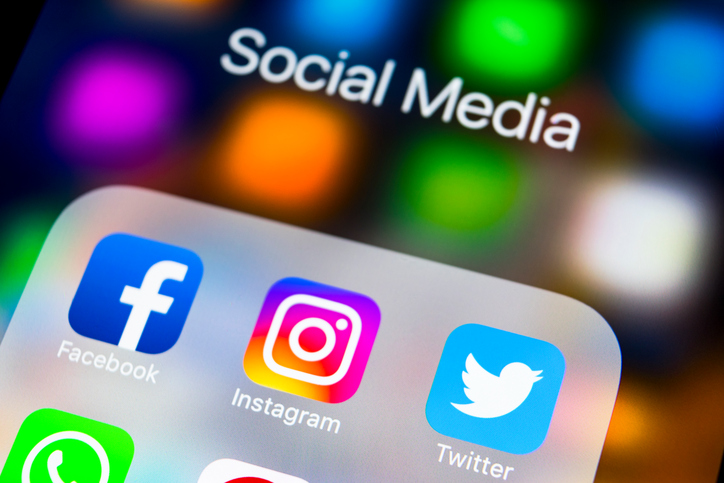 Instagram
Instagram also allows you to disable commenting on your posts and is increasingly preferred by Millennials and Gen Z over Facebook. All of the guidelines and tips for LinkedIn apply to Instagram.  
Twitter
Many lenders take a pass on Twitter because you cannot prevent comments or delete them. Twitter's business model of openness and free speech is a great fit for other consumer product companies, but may not be a good fit for lenders who need to comply with strict communication guidelines.  
Emerging sites
Sites catering to building communities are growing, especially in urban areas. Let's look at one example, Nextdoor.com. Nextdoor is like Facebook for almost 200,000 U.S., U.K. and Netherlands' neighborhoods, (up from 100,000 in 2016). Users turn to the site to share information about crime, list items for sale, and get recommendations.
Nextdoor includes a real estate section with features similar to Realtor.com or Zillow – users can look at homes for sale in their area or another neighborhood and see ads for service providers including mortgage lenders.
You can control your content, showcase and add content by claiming your business page on the site. Then you can update your business information and start participating in the community. You can also create advertisements and campaigns, for which you'll pay a fee.
 
Summary
We've looked at key compliance communication concerns and thought about ways you can adjust the settings on many social media sites to control messages to borrowers. Since Facebook, LinkedIn and Instagram may be crowded with your competitors, we explored other online opportunities to reach potential borrowers and target your marketing spend to your licensed states and branch locations. If you are at the beginning of your social media journey, we suggest you engage compliance early, understand each Web site's control features and think about emerging sites to complement your marketing strategy.
---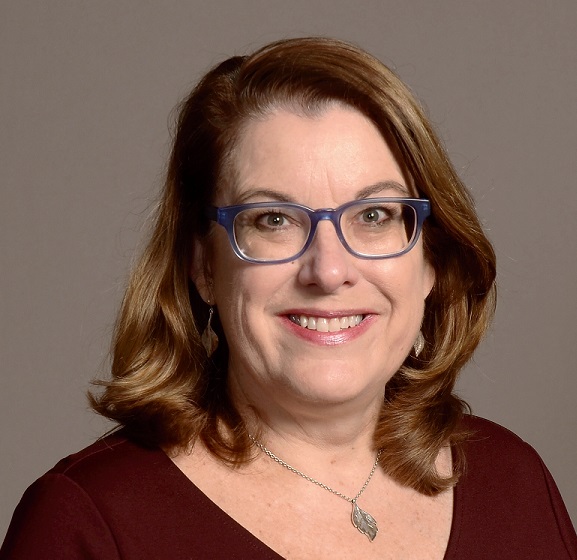 Deborah Hill, VP of customer success and operations at MortgageHippo, has more than 10 years of experience helping financial services customers gain efficiencies through their implementation and use of software. Before joining MortgageHippo, Deborah consulted and held board positions with several early-stage fintech firms.
---
This article originally appeared in the July 2019 print edition of National Mortgage Professional Magazine.
---