Lender Price Releases Newest Version of Its Digital Lending Platform
Lender Price
has announced the release of its newest version of
Digital Lending Platform (DLP)
, a point-of-sale system designed to manage the entire loan officer sales process. With a completely new user interface, LOS integrations and a built-in pricing engine, the latest iteration of DLP provides a unique pricing process that captivates borrowers and increases the closing rates.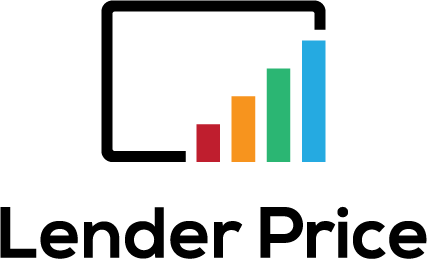 "Borrowers are looking for more than just an online loan application and document uploads," said Dawar Alimi, CEO and founder of Lender Price. "When a borrower is engaged with a lender, what they really want is a price. The longer it takes for a loan officer to provide that price, the more likely a borrower will leave. That is why it is critical for loan officers to quote rates and pricing quickly and provide it in a way that captures the borrower's attention."
Integration with the Lender Price Product Pricing & Eligibility (PPE) engine is the most powerful feature of the new DLP. Lender Price PPE is an impressive pricing engine in its own right, currently used by several Top 50 banks and mortgage lenders. Building PPE inside of DLP allows loan officers to quickly navigate borrowers from lead generation to pre-approval to pricing.
"We've learned a lot over the past three years since we first introduced DLP," said Alimi. "Lenders struggle with application completion rates because the online process is too complicated. They ignored the fact that borrowers are there for pricing. Because we have our own pricing engine, we were able to weave pricing into the sales process in a way that feels natural to the borrower, leading to higher application response rates."
The new version of DLP retains the integrations of the original platform e1003, including digital verifications and bi-directional LOS integrations. The credit report integration has been enhanced to pull soft-inquiry credit reports, a feature that retrieves credit report information without causing trigger leads. A robust RESTful API is available for integration to virtually any system.
"Today's borrowers and lenders are savvier and know what they want from a digital mortgage experience," said Alimi. "Customer service is driven by the loan officer's ability to engage online, but the incentive to stay in the process is provided through our loan pricing capabilities. Our clients can make an accurate price quote early in the engagement and retain complete control over when and how pricing is presented. This is a significant step forward for DLP and our clients."
Subscribe to the nmp Daily