MBA Recognizes 44 CMB Graduates in Austin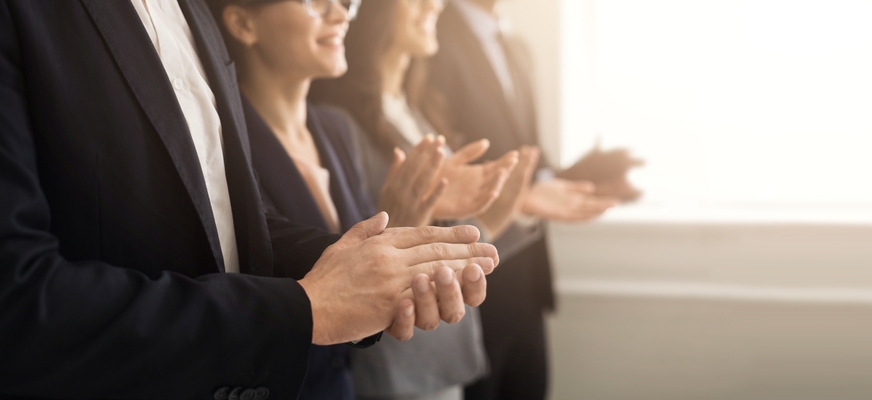 MBA Education
, the award-winning education division of the Mortgage Bankers Association (MBA), has recognized 44 individuals who earned the Certified Mortgage Banker (CMB) designation at a ceremony held at the recent MBA 2019 Annual Convention & Expo in Austin, Texas. The 44 CMBs who received their designations this past calendar year will join a group of more than 1,300 industry professionals who have proven their commitment to excellence within the mortgage banking industry.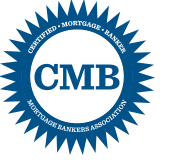 "Earning the CMB designation is a significant accomplishment, and I congratulate all of this year's recipients," said Brian Stoffers, CMB, 2020 MBA chairman, and global president, debt and structured finance at CBRE Capital Markets. "The CMB reflects a real estate professional's commitment to excellence and dedication to the industry. I wish our graduates continued success in the years ahead."
CMB candidates must acquire 150 points earned through a combination of professional experience, secondary education, continuing education through MBA and industry sponsored events, MBA Education and industry courses, as well as participation in MBA at the local, state and/or national level. After accumulating the required points and passing a comprehensive written exam, candidates must demonstrate industry knowledge by passing an oral exam conducted by a panel of CMBs.
Candidates have the option of choosing between the Residential CMB or Master CMB designations. The Master CMB is a combination of both commercial and residential mortgage banking disciplines, while the Residential CMB focuses on the single-family subfield of the mortgage industry.
In June 2009, MBA launched the Executive Certified Mortgage Banker program, designed for busy executive-level professionals within MBA member companies. This program allows candidates to substitute their real-world knowledge and experience for many of the educational requirements of the CMB program.
To be eligible for the CMB designation, candidates must either work for an MBA member company or be a member of a recognized state MBA. Every candidate for an Executive CMB is required to have a minimum of 10 years of executive-level experience in real estate finance and hold a senior management/executive level position at an MBA member company.
MBA Education awarded the following industry professionals with the CMB designation from November 2018 to October 2019:
 
Residential CMB Designees
Nasim Al-Hakim, CMB: Sales Manager, NewRez LLC–Charlotte, NC
Theresa Angelo, CMB, AMP: Account Manager, Arch Mortgage Insurance–Palm Coast, FL
Amy Azorandia Curtis, CMB: Implementation Manager, Fiserv–Media, PA
Raoul Badde, CMB, AMP: Area Manager, PacNW & SoCal, Finance of America–Chino, CA
Andrew Baker, CMB: Vice President, Mortgage Operations, Macatawa Bank–Holland, MI
Darrel Bilbrey, CMB: Director - Single Family Strategy & Innovation, Fannie Mae–Washington, DC
Laura Burford, CMB, AMP: FVP, Director of Mortgage, American National Bank–Omaha, NE
Alex Castellanos, CMB: Vice President, Mortgage Branch Manager, IBERIABANK Mortgage Company–Coral Gables, FL
Pamela Cooper, CMB: Chief Financial Officer, Citywide Home Loans–Sandy, UT
Chris Cusack, CMB: Senior Vice President, Capital Markets, George Mason Mortgage–Fairfax, VA
Justin Demola, CMB: Vice President, Sales, Lenders One–Warren, NJ
Phillip Donoho, CMB: Account Manager, Genworth Mortgage Insurance–Spring Hill, TN
Amber Elwell, CMB: Senior Vice President, Finance, Guild Mortgage Company–San Diego, CA
Amanda Farrar, CMB, AMP: National Customer Delivery Leader, Fannie Mae–Plano, TX
Richard Goble, CMB: Director, Reliable Mortgages Inc.–Longwood, FL
Tammie Gravlee, CMB, AMP: Senior Vice President, Director of Mortgage Operations, FirstBank–Franklin, TN
Harry Hayes III, CMB: Vice President, Mortgage Origination, Clear Mountain Bank–Morgantown, WV
Cecilia Janson, CMB: Mortgage Development Manager, South State Bank–Charleston, SC
Mike Klein, CMB, AMP: Vice President, CLM Mortgage LLC–Spring, TX
Sean Lamb, CMB: Director Regional Operations and Fulfillment, American Pacific Mortgage Corporation–Clackamas, OR
Brian McCown, CMB, AMP, CRU: Vice President, Underwriting, Ross Mortgage Corporation–Troy, MI
Aaron Miller, CMB, AMP: SVP, Mortgage Production Director, Banner Bank–Boise, ID
Jason Missimer, CMB: Servicing Manager, First Guaranty Mortgage Corporation–Las Vegas, NV
Rupa Nanda, CMB, AMP: VP, East Region Correspondent Manager, US Bank Home Mortgage–New York, NY
Creighton Oswald, CMB: Senior Vice President, Weston Portfolio Group–Dallas/Ft. Worth, TX
Rain Piechnik, CMB, AMP: Account Representative, National Mortgage Insurance Corp.–Apex, NC
Suresh Ramakrishnan, CMB: Senior Vice President, Ascendum Solutions LLC–Blue Ash, OH
Amy Ramsey, CMB: Vice President of Mortgage Lending, Guaranteed Rate Affinity LLC–Charlotte, NC
Jennifer Roach, CMB, AMP: Senior Account Executive, Freddie Mac–North Reading, MA
Patrick Rodriguez, CMB, AMP: VP, Relationship Manager, Correspondent Lending, TIAA Bank–Dallas, TX
Leora Ruzin, CMB: Vice President of Secondary Marketing, Guaranteed Rate Inc.–Chicago, IL
Nick Serrano, CMB, AMP: Vice President – Sales, Greater Nevada Mortgage–Carson City, NV
Roger Strecker, CMB: Area Manager, Navy Federal Credit Union–Vienna, VA
Pete Tamoney, CMB: Vice President, Director of Correspondent Sales-East, Northpointe Bank–Avon Lake, OH
Jarod Temple, CMB, AMP: Senior Account Manager, Genworth Mortgage Insurance–Kansas City, MO
Tammy Trefny, CMB: Relationship Manager, Fannie Mae–Chicago, IL
Jerry Tubbs, CMB, AMP, CRU: Underwriting Manager, FundLoans–Encinitas, CA
Nolan E. Turner, CMB: Managing Director, Carrington Mortgage Services LLC–Southlake, TX
Nima J. Vahdat, CMB, CRCM, CAMS: General Counsel & Chief Compliance Officer, Impac Mortgage Holdings Inc.–Irvine, CA
Michelle Weiss, CMB, AMP: Senior Account Manager, Radian Guaranty–Anchorage, AK
Chris West, CMB, AMP, CMS: Vice President – MSR Transaction Manager, Arvest Central Mortgage Company–Little Rock, AR
 
CMB Designees from the Executive Certified Mortgage Banker program
Samuel Luna, CMB: Senior Director, Single Family Affordable Lending, Freddie Mac–Los Angeles, CA
E. Rock Primas, CMB: Vice President, Global Growth & Partnerships, CareerBuilder–Greater NYC Area
Jeff Ratanapool, CMB: Chief Operating Officer, Century Mortgage Company–Louisville, KY
---