Lisa Donahue Joins SLK Global as VP of Customer Relationship Management
SLK Global Solutions
has announced that it has hired Lisa Donahue as vice president of customer relationship management to strengthen its title and tax solutions team. In her new role, Donahue will oversee the growth of SLK Global's title support services, including its SmartProp property search and SmartTrak tax reports platforms, and expand existing and new customer partnerships in the title and settlement industry.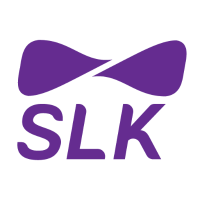 Donahue has more than three decades of experience in the financial services and title insurance industries. Most recently, she served as a sales executive in the title division at Ernst Publishing Company (a Black Knight company), where she was responsible for launching and growing company's settlement agent network and setting up and onboarding lenders' proprietary agents and their settlement fees and title rates. Before that, she held senior executive positions at several firms, including ISGN and Fiserv Lending Solutions, where she worked with the GATORS software platform.
Donahue will report to Tim Moreland, senior vice president of SLK Global America.
"Lisa has an extensive background in the title and settlement industry and has demonstrated extraordinary dedication toward building robust customer partnerships, which makes her the ideal person for this role," Moreland said. "In addition, she shares our principles and our focus on delivering transformative products and solutions for the title insurance industry. I am thrilled that Lisa has joined our team."