Quicken Loans Tops Originator Satisfaction Study for 10th Year
For the 10th year in a row, Quicken Loans was ranked at the top of the J.D. Power 2019 U.S. Primary Mortgage Origination Satisfaction Study.
The Detroit-headquartered lender topped the study with a score of 880 on a 1,000-point scale. Fairway Independent ranked second with an 865 score and Guild Mortgage Co. came in third with a score of 864. Rounding out the top 10 were Citi (859), Fifth Third (854), U.S. Bank (852), Chase (850), LoanDepot (849), Guaranteed Rate (846) and Bank of America (843). The industry average score for this year's study was 850.
Three financial institutions achieved scores higher than Quicken Loans–USAA Federal Savings Bank (900), Veterans (891) and Navy Federal Credit Union (882)–but they were considered ineligible for ranking because J.D. Power claimed they did not meet the study's award criteria.
The new study also determined that overall customer satisfaction with mortgage originators was 14 points higher from one year ago. Sixty-three percent of borrowers seeking to refinance a mortgage stated they were able to complete their transaction for more favorable terms. Most of the customer interactions with lenders occurs by email (70 percent) or phone (63 percent), with only15 percent of customers using a mortgage originator's mobile app.
"Mortgage originators have been consistently transforming their businesses by adding self-service technology tools and reducing customer-facing staff, but when put to the test by an unexpected surge in refinancing volume, this approach fell short of customer expectations," said John Cabell, director of wealth and lending intelligence at J.D. Power. "It is critical that originators get the balance right between tech and staffing to be able to deal with the swings in loan volume that can dramatically change from month to month."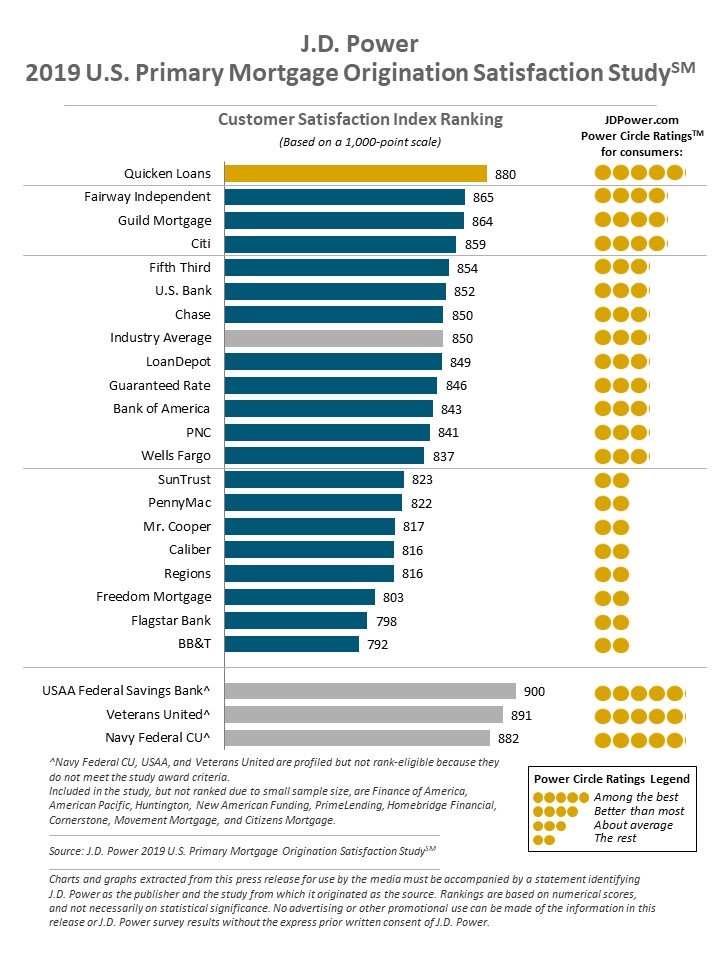 Subscribe to the nmp Daily