Gateway First Bank Taps Tony Taveekanjana as EVP and Chief Production Officer

Gateway First Bank
has named Tony Taveekanjana as executive vice president and chief production officer, subject to regulatory approval, where he will oversee all retail and correspondent mortgage production across the country out of Gateway's offices in Dallas.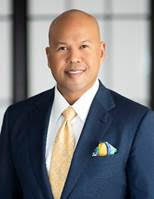 "This is a significant event in the mortgage industry," says Stephen Curry, chairman and CEO of Gateway First Bank. "Attracting an industry leader of Tony's caliber to our team is a terrific compliment to the business model we have launched. His career was built on recruiting great talent and implementing disciplined growth strategies that drive success for both clients and team members. He brings those critical skills to our journey. Tony's life story resonates with our values. With over 800 Gateway team members reporting to him, Tony will have a critical role in helping Gateway become a top tier mortgage bank and ensuring that Gateway is the place where talented people come to be successful."
Taveekanjana's experience spans 20-years at both mortgage banks and independents. He has served in national sales leadership positions with Envoy Mortgage, Movement Mortgage, and Stearns Lending, as well as senior leadership positions at New Penn Financial, Fifth Third Bank, and Countrywide Home Loans.
"I am honored to be a part of the Gateway family. It has a strong reputation for having a thriving culture with a heavy emphasis on the consumer experience. Gateway's platform is compelling and unique. I firmly believe that it is designed for long term growth and success, and I am thrilled to be a part of it!"