Home Prices Continue to Rise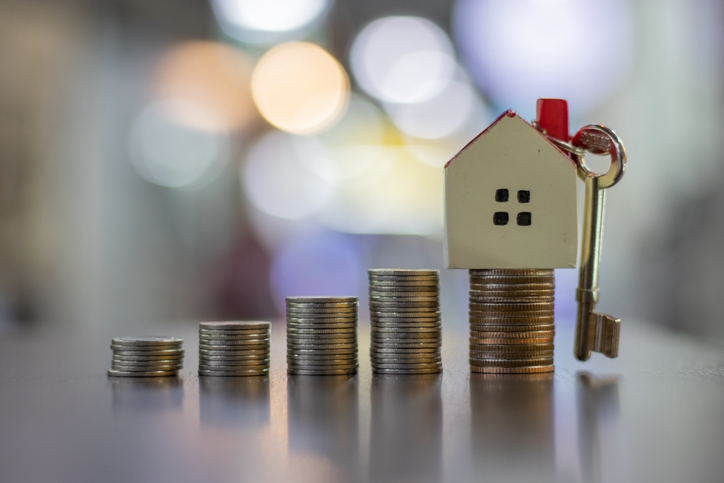 Two new data reports have affirmed a continued increase in national home prices.
The S&P CoreLogic Case-Shiller U.S. National Home Price NSA Index reported a
3.2 percent annual gain in September
, up from 3.1 percent in August. The 10-City Composite annual increase was 1.5 percent, unchanged from the previous month, while the 20-City Composite posted a 2.1 percent annual gain, up from 2.0 percent in the previous month.
Before the seasonal adjustment, the National Index posted a month-over-month increase of 0.1 percent in September while the 10-City Composite remained unchanged and the 20-City Composite was up 0.1 percent for the month. After the seasonal adjustment, the National Index recorded a 0.4 percent month-over-month increase in September while the 10-City Composite was up 0.2 percent and the 20-City Composite saw a 0.4 percent increase.
During September, 12 of 20 cities reported increases before the seasonal adjustment while 17 of 20 cities reported increases after the seasonal adjustment. Among the 20 cities, Phoenix saw the greatest gain with a 6.0 percent year-over-year price increase, followed by Charlotte with a 4.6 percent increase and Tampa with a 4.5 percent increase.
"September's report for the U.S. housing market is reassuring," said Craig J. Lazzara, managing director and global head of index investment strategy at S&P Dow Jones Indices. "The national composite index rose 3.2 percent relative to year-ago levels, with smaller increases in our 10- and 20-city composites. Of the 20 cities in the composite, only one–San Francisco–saw a year-over-year price decline in September. After a long period of decelerating price increases, it's notable that in September both the national and 20-city composite indices rose at a higher rate than in August, while the 10-city index's September rise matched its August performance. It is, of course, too soon to say whether this month marks an end to the deceleration or is merely a pause in the longer-term trend."
National Association of Realtors (NAR)
Chief Economist Lawrence Yun said: "Sales of newly constructed homes essentially matched the strong sales figures from the prior month, but show a strong 32 percent gain from a year ago. This huge jump from one year ago partly reflects builders now building less expensive homes (the median new home price was lower this year compared to last year). Several of today's fresh data on home price and new home sales, combined with earlier data on existing-home sales and the median home price, essentially say the same thing: housing demand is solid. But buyers are facing not enough choices. Therefore, prices are getting bid up, especially in the starter home market and in the Mountain States."     
Separately, the Federal Housing Finance Agency (FHFA) House Price Index (HPI)
reported a 1.1 percent increase in home prices
during the third quarter. Home prices rose 4.9 percent from the third quarter of 2018 while the month-over-month activity was a 0.6 percent increase. Prices have risen for 33 consecutive quarters.
"House prices have risen every quarter for the last eight years," said William Doerner, FHFA Supervisory Economist. "Relative to a year ago, market indices are still trending upward for the nation as a whole as well as in every census division, state, and the top 100 metro areas. Price gains, though, are continuing to slow their upward pace in a few cities with large housing markets."