Gateway Adds Exec Greg Wagner to Lead Expansion

Gateway First Bank
has announced that Greg Wagner is joining the team as retail banking executive, responsible for the strategic direction and leadership of all Retail Banking Centers, as well as Gateway's Retail Consumer Banking product line, product delivery and client experience.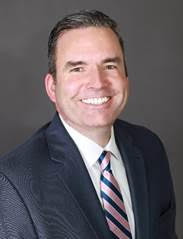 In May of 2019, Gateway Mortgage Group merged with a 100-year-old community bank to create Gateway First Bank. For the first time in history, a mortgage company evolved to become a bank, combining the technology and service that made Gateway Mortgage successful with the strength, security and product breadth of a bank.
"Gateway is committed to a better way to bank," said Stephen Curry, Gateway First's chairman and chief executive officer. "Greg is the kind of person who rolls up their sleeves to look at every aspect of the customer experience, including product design, technology utilized, and quality of service provided. We are leading the way in financial services while remaining intensely focused on our founding principle that we will deliver on our commitment 'on time, every time.'"
Wagner brings more than 25 years of retail banking leadership with the last 10 years at BOK Financial as the senior vice president of consumer delivery. He has overseen consumer and small business results across delivery channels, including 125 banking centers in eight states, small business delivery team and call center sales, secure message and chat. Throughout his career, Wagner has led more than 200 banking centers in diverse metropolitan, suburban and rural communities. Wagner's specialty is leading high-performing teams to deliver best-in-class results in employee engagement, client experience, unit profitability and operations management.
"I am delighted to be a part of Gateway First Bank," Wagner said. "There is an entrepreneurial spirit here and a culture that is focused on delivering a great experience for our employees, so they, in turn, will deliver a best-in-class experience for our clients!"
---