AmBiz Acquires NMP Magazine, Mortgage News Network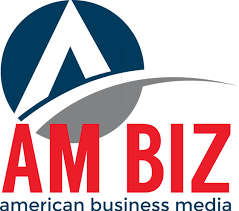 "We spent 10-plus years growing
National Mortgage Professional Magazine
as the premier publication for mortgage originators across the United States," said Joel M. Berman, publisher and chief executive officer of Mortgage News Network Inc. "We have broadened into the largest Webinar provider in the industry, the most widely-read e-mail newsletters, and are the predominant chroniclers of the 'who's who' in the mortgage lending field. With American Business Media, we saw an amazing opportunity to further expand our influence and the ability to connect our readers with our clients to the stories of their success."
American Business Media is the nation's largest producer of conferences for the mortgage, banking and credit union industries. In 2019, AmBiz produced 32 conferences, trade shows and networking events throughout the United States. It is the dominant trade show and educational conference provider in the mortgage field, through its
Originator Connect Network
division. AmBiz provides a wide range of educational opportunities for mortgage professionals across the country, and in 2019, provided complimentary NMLS licensing classes to more than 2,500 originators.
"We have had the good fortune to have worked with the folks at Mortgage News Network and National Mortgage Professional Magazine for several years," said AmBiz Chief Executive Officer Vincent Valvo. "We believe Joel and Andrew Berman are industry visionaries. This was an unparalleled opportunity to bring our experience with in-person conferences, as well as the publishing expertise from our Originator Connect magazine, into a new team environment with Mortgage News Network."
The acquisition creates an organization that will reach more than 160,000 mortgage origination professionals each week, and will provide e-mail newsletters, Webinars and targeted video, as well as print and digital magazines and specialty products, along with nearly three dozen live events annually, across the country.
"We are all energized at the opportunities this transaction creates for our clients and audience," said Andrew Berman, head of engagement and outreach. "Utilizing social media marketing, analytics, data products and enhanced traditional media, our combined company will set the standard for connecting mortgage professionals with the tools they need to dominate their markets."
By combining forces, AmBiz will be able to offer mortgage industry vendors unparalleled avenues to reach valuable and critical target markets in ways no other organization can offer.
"Whether it is in print, online or in-person, we can bring exceptional opportunity and value for companies seeking to reach the mortgage origination community," said Valvo.
The acquisition is effective immediately. Joel Berman and Andrew Berman from Mortgage News Network will take on executive roles at AmBiz. The company will be headquartered in West Hartford, Conn., with continued operations out of Long Island, N.Y.