MBA's Mortgage Action Alliance: A Message From MAA Chairman Jeffrey C. Taylor
This month, the Mortgage Bankers Association (MBA) launched the MBA Advocacy Roadshow initiative. The program is a key tactic within a larger MBA initiative to increase lobbying effectiveness and help member companies build and cultivate a company culture that prioritizes employee engagement in industry advocacy.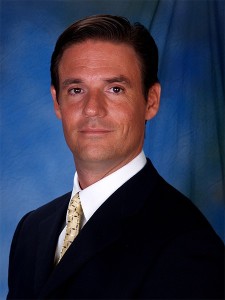 The goal is to help advocates launch advocacy campaigns within their companies to expand MBA's grassroots network of supporters in key states and congressional districts. Company campaigns provide eligible employees with a great opportunity to have a positive impact on the political process.
MORPAC Chairman Eddy Perez, CMB, president of Equity Prime Mortgage, hosted the inaugural MBA Advocacy Roadshow at his headquarters in Atlanta. MBA staff leaders provided a comprehensive update on key legislative and regulatory priorities. The team went on to explain the vital role that MBA advocacy plays in promoting and advancing key industry issues in Congress, with federal regulators, and with the leaders in your state capitals.
The MBA Advocacy Roadshow also made its way to Nashville and Memphis.
In Nashville, MBA staff joined MORPAC Steering Committee Member West Biebers, CMB, and leadership from the Tennessee and Nashville Mortgage Bankers Associations, including Tennessee MBA President Jeff Tucker, CMB; Nashville MBA President Kevin Blankenship; and others from the boards of directors of both associations.
In Memphis, MBA and MORPAC teams met with Mortgage Bankers Association of Memphis leadership, including Chapter President Katie Clements and others from its board of directors. At both events, ideas to cooperate and collaborate were discussed, along with future initiatives that integrate the advocacy efforts of local, state, and national associations.
Interested in attending an MBA Advocacy Roadshow event? We are in the process of confirming locations and dates for the new year. If you are interested in learning more or hosting an MBA Advocacy Roadshow program in your city or region, please contact Alden Knowlton at (202) 557-2816.
---
Jeffrey C. Taylor is chairman of the Mortgage Bankers Association's Mortgage Action Alliance. Jeffrey is also co-founder and managing director of Digital Risk, a provider of mortgage risk, compliance and transaction management solutions. His is a frequent guest on financial television networks, such as Fox Business News and CNBC, as well as a source to top tier new outlets including The Wall Street Journal, sharing keen insights on the U.S. mortgage market and the economy.
---
This article originally appeared in the December 2019 print edition of National Mortgage Professional Magazine.
Subscribe to the NMP Daily