Five Secrets to Finding Great Mortgage Leads
Now is the time to find the right customers.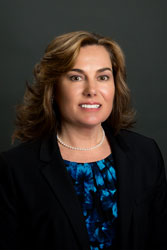 With fluctuating interest rates impacting loan volume, lending competition is more fierce than ever before. According to a study conducted by National Mortgage News, 30 percent of lenders will shift their investments to respond to industry pressures within the next three years. And that's why it's increasingly important to spend your marketing dollars wisely to locate, attain, and retain actionable customers—before the competition.
Here are a few ways you can do exactly that:
1. Invest in social media.
In the social media age, it's imperative to have a social strategy as an LO. In 2019, 72 percent of American adults use Facebook. This is why it's important to determine who your audience is and what type of distribution methods are right for you.
You can leverage paid social media through sponsored ads and boosted posts. These ads can be used to retarget consumers who have already visited your site, or follow other pages like yours.
However, lenders might be quick to assume that churning out paid Facebook ads will always maximize their ROI. It's not for everyone, though. If you've got a tight marketing budget, it might make more sense to stick with organic social media to generate mortgage leads.
Take Facebook Live for example. Launched in 2016, this video streaming service enables live broadcasters to use video to engage audiences in real-time. It's completely free for Facebook users, and generates up to three times the engagement of traditional Facebook video. If you have a knowledgeable mortgage lending team and a smartphone capable of recording video, you should go live. Not only does Facebook thrust this content to the top of your followers' news feeds, it also sends a smartphone notification to your followers informing them that you are live.
Facebook and Instagram's search features are free as well. The Instagram hashtag, "#NewHouse" has been mentioned more than two million times, and thousands of consumers are posting about their new homes daily. Facebook Garage Sale groups are located in just about every city, and are frequently used by people who are looking to move. This information is all publicly accessible through each platform's search features, and can serve as great lead generation tools.
2. The power of paid and organic search
If you're looking for results, you'll need to reach consumers when they're most likely to be looking for a service like yours—and one of the best ways to do this is through Google search. In fact, major lenders generate more than 50 percent of their clientele through a Google search. So how can you make sure your institution ends up on the first page when consumers are surfing the Web for a mortgage?
►Develop your search presence organically. Google's algorithms are constantly scanning content looking for material that is relevant to your industry. Keep your Web site fresh, and use terminology your clients are likely to search for (maintaining a blog is a great way to do this), and Google's bots will take care of the rest.
►Use Google's paid search. If you don't have the time/resources to optimize your site, paid Google ads can help boost your institution to the forefront of search results. If you're unsure about which method to use, check out the Yext article, "Mortgage Lenders: What You Need to Know About Paid vs. Organic Search."
3. Monitor your list of properties
Nationally, about four percent of single-family homes are listed for-sale over the course of a year. For some of the best leads, look no further than the clients already in your lending portfolio. If your client is selling their home, chances are they're a good bid for a lead on a new mortgage. Once you find these candidates, you can prequalify them for financing on their new property.
But how do you find them?
There's hosts of list-building services that can analyze national property databases for you. Many lead generation products allow you to access national property databases to build a list in a pinpointed geographic area where you want to know if properties are being sold. You can customize these lists based on ZIP code, city, county or distance from your office. Once your radius is set, you can sort properties based on key criteria, like mortgage amount, property type, square footage, last sale date, and demographics (language, age). The system searches your area for home sales and notifies your team when a property is listed.
Using for-sale monitoring is extremely effective, especially if your lending team already has a strong portfolio of clientele in the area.
4. Forge innovative partnerships
Developing strategic partnerships in similar industries is a great way to build connections and generate mortgage leads. Ask yourself: Which professionals outside your organization have the trust of your market? Could they be a source for potential referrals? Here are some examples of local visionaries who might serve as great partners:
►Financial planners: Financial planners often have the most profound knowledge of a consumer's financial situation, especially the terms of their mortgage. And financial planners, like LO's, have to prospect for their business. If your loan applicant has a financial planner, chances are their financial statements will provide their contact info. Consider notifying the planner of their client's decision (whether it be refinancing or purchasing) and inform them about how they can use this opportunity to help better allocate money in their portfolio. Who knows, giving them the heads up may open the door for future referrals.
►Estate planning and divorce attorneys: For people who are going through divorce or have lost a loved one, there are tough times that call for unexpected loans. These times call for guidance and expertise when it comes to managing these loans. For instance, someone going through a divorce may have to refinance for better terms. This is a perfect opportunity for your team to help.
►Community banks and credit unions without mortgage lending services: Remember, there are plenty of small, local credit unions who don't offer mortgage lending services in-house. This is another opportunity to generate leads through referrals.
5. Make it easy for them
Don't be fooled … for the modern consumer, automation isn't necessarily the be-all and end-all. Let's face it, purchasing a home is a high involvement experience, especially for the first-time homebuyer. Borrowers want to make sure have all of their bases covered, and the way to ensure that is through a personalized experience from a mortgage expert.
According to an extensive consumer survey conducted by TimeTrade, 56 percent of consumers would prefer to speak to a human when applying for a loan.
Let your Web site's technology pave the way for a better customer experience, so that there are fewer barriers in the way for these high-value customers. One example of this could be smart online appointment scheduling. This will ensure consumers are placed with a knowledgeable expert in as little time as possible.
Another example of this is through using pre-qualification tools on your Web site. Give consumers the option to become prequalified for financing as soon as they're exploring your site. Many pre-qualification programs enable consumers to compare their personal credit information with your criteria straight from your site, and notifying your LO's upon completion so that you can setup an in-person appointment as soon as possible.
Key takeaways
Develop an active social media strategy and determine which channels are the best to captivate your audience.
►Reach potential clients on Google, where they're likely to be actively searching for a loan.
►Monitor your current properties to determine who is selling their homes and will be searching for a new mortgage.
►Forge innovative partnerships with local professionals who are capable of giving client referrals.
►Use technology to make it as easy as possible for prospects to connect with you.
Of course, these strategies can vary depending on the size and ambitions of your organization, but you should always take the time to measure your results and key performance indicators in any way possible. The closer you monitor your performance, the more knowledge you'll have as to what actually works. If you can do this, you'll be well on your way to producing higher quality leads, and of course, closing more loans.
---
As senior national account executive at Data Facts, Kim Gates provides lending professionals with cutting-edge information products and services to help them make sound decisions and maximize efficiencies. Kim is widely regarded as a product expert, and prides herself on staying informed of the developing trends and regulations that affect her clients. Above all, Kim values the relationships she has in the marketplace.
Subscribe to the nmp Daily