Your Culture Matters: Know Who You Are as a Mortgage Professional
"The pride of states as well as of men naturally disposes them to justify all their actions and opposes their acknowledging, correcting or repairing their errors and offenses."–John Jay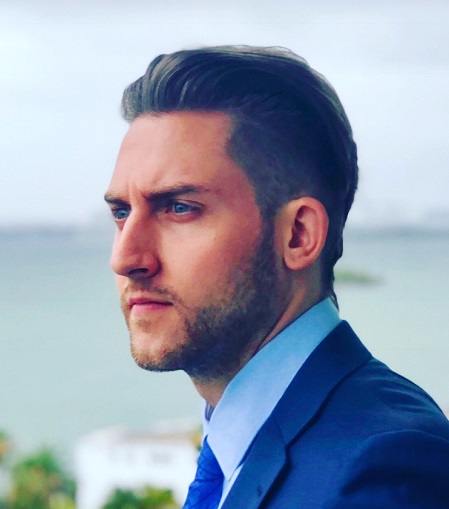 This quote marked the beginning of our country's Constitution, while simultaneously erupting the coming assault of intellectual vigor to be poured over the American people by way of The Federalist. The Federalist is a book that embodies wisdom, insight and dense commentary from John Jay, James Madison and Alexander Hamilton wrote while arguing for our country's unity and unification of a central government. A fitting example for the current divide in our mortgage industry panned only 232 years ago, give or take.
It was 1787 when essay number three where the quote above by John Jay was written. In the context of this quote, John Jay was making claim that our country's safety, liberty and overall well-being would be better protected if the divided states come together under a central government. It was in John Jay's argument that wars (which were prevalent at the time, and still are) would be de-escalated quicker if a centralized government was in place. Part of that argument is solidified by the premise underlying that quote in, "The pride of states as well as of men naturally disposes them to justify …" etc. This quote, at bottom, speaks to the psychology of the individual that we, the American people, now clearly understand today.
It is within us, the everyday working men and women to either be open to our own mistakes or not. The word is "Responsibility." The question is how is that word, "Responsibility," being interrupted?
In the years 1787-1788 when The Federalist Papers were birthed, our Founding Fathers understood that each separate state was less likely to take responsibility and more likely to blame their enemies over any major dispute resulting in a war. Therefore, they worked, wrote and spoke out endlessly to construct our government and Constitution to what it is today to protect us from ourselves. The truth within these facts is that no government, industry, company or team can undo in totality the hell we can raise ourselves. This is what we must understand … who we are as mortgage professionals and to be less likely to act out of pride.
If we want to systematically take notice of our errors with colleagues, clients and contemporaries, then we must understand ourselves as a mortgage professional. Unless we become aware of our auto pilot doings, the likelihood we will justify criticism on others is high. The higher we climb, the harder any pebble we drop on our competition smashes.
In a culture that we are less likely to feel compelled to apologize, take personal inventory and listen–we are not leaders. Leadership is a responsibility and responsibility is leadership, but without knowing who we are, our intrinsic tyranny masks itself as leadership. We are ironic! We are hypocrites and are doomed to fail. This is the end of our alignment with our team, clients, company and career.
How does this occur now without personal realization? Because, "The pride of states as well as of men naturally disposes them to justify all their actions and opposes their acknowledging, correcting or repairing their errors and offenses," according to John Jay. It is pride that naturally manifests as a shield to our own insecurity. The insecurity we harbor because we act out of our lives and business without being clear on who we are.
Who are you as a mortgage professional? Are you aligned with yourself? This means, to say the least, are your values written down? Do you choose your clients based on what you and they believe that is congruent and adds value to both parties? Do you collaborate with referral partners and colleagues based on what you and they stand for? Is the company you work for and with clear on what they believe? Do you have your staff based on your clarity of who you are as a mortgage professional? If even one of these questions confuses, befuddles, or is a "No" to you in answer, then you are not clear on who you are, and it changes daily which means you are far less responsible than you think you are. This is what our Founding Fathers feared for America and what you must fear for your life and business.
Learn from our country's history and start to reflect on who you are, who you aim to be and who in your life models the best and worst of you. After taking this inventory, start being honest with yourself. Our mortgage culture needs you! What you will find is meaning in places that lacked it hitherto. Now, it is time to let go of your pride and be honest with yourself. Take action on this and your life and business will never be the same, and in the most positive way.
Who are you as a mortgage professional…?
---
Jay Doran is chief executive officer at Culture Matters LLC, where he helps business owners define their company's values and increase their confidence to lead both personally and professionally. Jay is also the author of Thirty Days of Thought: Culture Matters.
---