The Beckwith Blog: The Kings and Queens of Social Marketing
Everyone is trying to get in the game of social media or what I call "Social Marketing." People have a lot to say, and I have written many articles on this topic. In fact, we teach and certify in this area in my coaching company and the reason for that is it is my explicit belief that professionals in the mortgage space must be in the social marketing space or they are most definitely losing market share.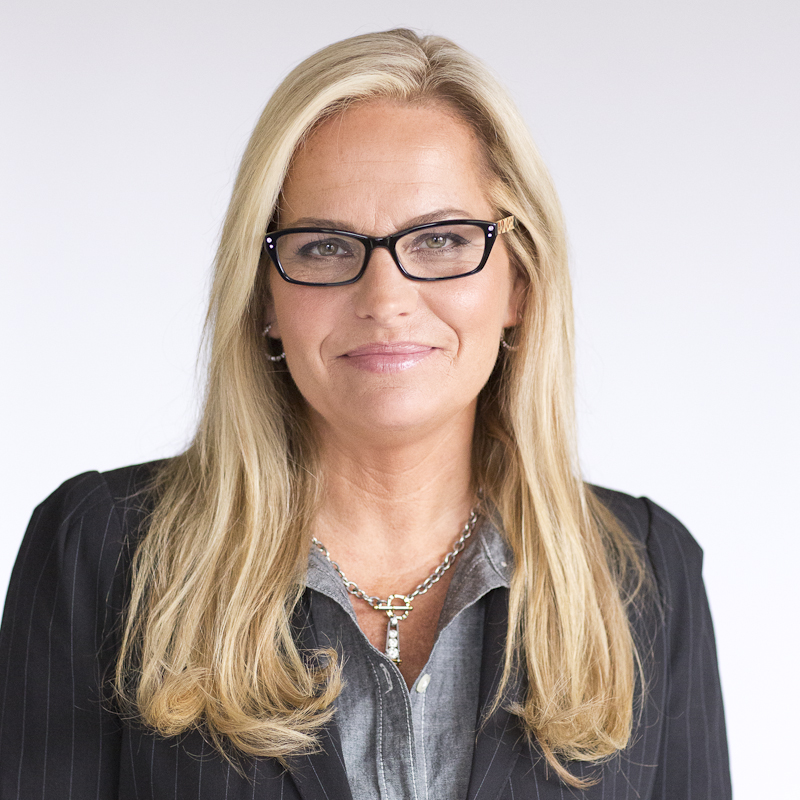 So, to help you all, I am giving away some key tips right here that if performed alone, will make a difference for you in the race for marketing return-on-investment (ROI).
Here are the facts …
 
1. Answer the question, "Who are you?"
To be in the social marketing game, you need to know "Who you are?" If you can't easily answer this question, then give some time to processing this and ask yourself a few key questions:
►Do people know what I do? Ask this one again: Do people really know what I do? Not what you are. A mortgage loan officer. Great … but do they know what you do?
►What problem do I solve for my clients?
►Does my marketing reflect the two things above?
 
2. Do I have a personal brand?
People think "personal branding" is a buzzword. It's an important piece of the big puzzle, and if you skip this or relegate it to bull, well you will probably get the return you invest … nada! Branding is everything in the social marketing game, but what does this mean?
►Can people clearly see my brand when they see my social ads?
►Is my personal brand represented in name and in logo?
►Does the tagline support my image and brand?
►Do my ads support my brand?
►Is my brand my personal culture, image and offering to my client?
►If I sold bananas, I might have a brand that has a monkey in it, the image of a monkey, a name like "Monkey Business" or a slogan like "We live for Monkey Business." See what I did there? That would then be portrayed in all of your social media marketing in various ways.
 
3. You are telling your audience a story
People are tuning in to learn a story about your company. Entertainment is very much at the forefront of social marketing, or at least, being the shiny object that catches someone's attention.
So maybe using the example above, you create the storyline of a monkey that is represented by an avatar monkey that is unique to your brand and each week, does something else. Now, don't forget you are solving a problem in sales. In banana sales, you are telling people why "Monkey Business" has better bananas. So, here are a few story telling tips:
►Create a storyline that might cover six months' worth of ads: If you do 25 ads a week (or even 10 … do the math that best fits your needs) then what percentage of ads will be dedicated to this story? Let's say it's 20 percent, so if you do 25 ads, it would be five ads dedicated to the story. This means you need to probably run the same five ads each week. You hope that each time, your audience is different, but there will be those who see the same message. That's okay in branding, as it's no different when we see the same commercial watching TV … it leaves a continued impression.
►Each week, you should tell the next step of the story: Maybe week one you are introducing characteristics about your monkey. Maybe week one you show pics of him/her doing hard work, helping someone cross the street, gong to work on time, playing with family or exercising. It has a positive assertion.
►Give your character a name or your branding a theme: In this example, maybe "Merle the Monkey" is the name of your character. Show something with his name on it or have a written caption introduce him to the audience.
►Your story will continue each week all the way to a "ta da" moment in the story: This may take you two months of progressive marketing. You might build it all upfront, but then run it over the course of eight weeks. Then, start over and repeat it. Reminder here that your marketing will be seen by different people on an on-going basis, no matter how many times you run it.
 
4. Connect the dots: Your social marketing must clearly solve the problem of client
Again, if the overall problem you are solving to sell your product is having people buy your bananas, then think about why people buy bananas to begin with:
►In this example, if you are trying to sell bananas and solve their problem, think about what are you solving? People eat bananas for many reasons, including: Dietary restrictions, for their health, to maintain a keto diet, or maybe because they have a potassium deficiency.
►So now tie the above problems to the ads. Maybe in your story, telling after Merle eats the "Monkey Business" bananas, he gets stronger, healthier, loses weight or he gets a good checkup report from his nutritionist. If that is the case, then your social marketing should show that as well.
 
5. Do a variety of social marketing types
There are many kinds of things to do on social marketing. You can tell a story like above, you might just show still images, quotes or videos even. The perfect social media will have a mix of all the above. Different people engage differently, and people will connect with different things. Whatever you do, do it with all of your heart and do it from a truly authentic place.
You need to commit to social marketing: Like anything you do, it's going to take time to get returns. So, you need to do a consistent job on your social marketing. You cannot post once or twice a week, or inconsistently and think that is going to work.
►If you start make a schedule of how many times a day, how many times a week.
►Create the content in advance for one full month.
►Set up a schedule of posting for best times a day and highest traffic.
 
6. Learn where to be!
►Where is your audience? You need to know which social mediums do what.
►Teach yourself the different social media algorithms by searching for FREE training … there is endless amounts of both!
 
7. Always have a CTA (Call to Action)
Make sure all your social media ads have a Call to Action that is firm:
►Call us today!
►Contact us today!
►E-mail us today!
 
So, with no more "Monkey Business" in mind, pun intended, we hope you will get going and take the first steps to becoming a King or Queen in your space—grabbing market share royalties and to truly begin building your empire!
We hope to see Merle the Monkey this year in all of your social posts or your version of it. Be sure to tag me if you utilize any of these tactics. A simple hashtag #MerleTheMonkey will tell me you heard me this queen! Good luck!
Get started this week and the returns will be yours this year!
---
Christine Beckwith is a 30-year mortgage industry veteran who has broken many glass ceilings and has blazed a trail for many female professionals to come. Christine is currently president and chief operating officer of 20/20 Vision for Success Coaching and Consulting, a decorated, sought after and award-winning leader. Christine may be reached by e-mail at Christine@VisionYourSuccess.net.
Subscribe to the nmp Daily