New FHFA Guidance Allows Borrowers In Forbearance To Access Record-Low Rates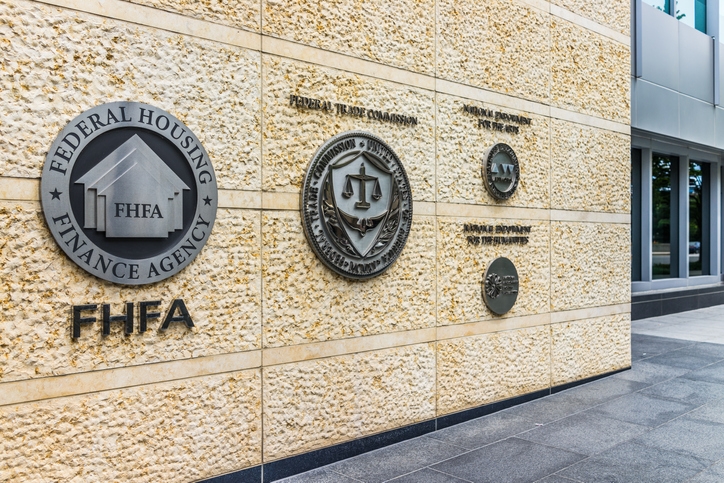 The Federal Housing Finance Agency has announced that Fannie Mae and Freddie Mac borrowers in forbearance can apply for refinancing and new purchase mortgages once their loans are current. It waives a previous mandatory wait of 12 months. That move allows faster access to record-low rates.
According to the FHFA
, borrowers are eligible to refi or purchase a new home if they are current on their mortgage—in forbearance but continued to make mortgage payments or reinstated their mortgage. Borrowers are eligible to refinance or buy a new home three months after their forbearance ends and they have made three consecutive payments under their repayment plan, or payment deferral option or loan modification.
"Homeowners who are in COVID-19 forbearance, but continue to make their mortgage payment, will not be penalized," said FHFA Director Mark Calabria. "Today's action allows homeowners to access record low mortgage rates and keeps the mortgage market functioning as efficiently as possible."
National Association of Realtors (NAR) President Vince Malta, a broker at Malta & Co. Inc. in San Francisco, said: "Homeowners who have been forced into forbearance by no fault of their own but continue to make payments should not be penalized because of this pandemic. With the real estate industry driving nearly one-fifth of our national GDP, assurances that homebuyers can access credit and capitalize on record low mortgage rates remain critical to America's economic recovery."
"In a welcome move that will help settle a key concern that arose as an unintended consequence related to the CARES Act, the FHFA today announced a new policy for borrowers who were admitted into the forbearance program for a Fannie Mae or Freddie Mac loan, but did not actually forbear any payments," said David H. Stevens, current CEO of Mountain Lake Consulting, and former Assistant Secretary of Housing and Federal Housing Commissioner for HUD. "This was a needed step and the responsiveness from FHFA here helps."
The FHFA has also announced that it has extended the
GSE's ability to purchase single-family mortgages in forbearance
. Fannie Mae and Freddie Mac are now able to buy forborne loans, as long as they are delivered to the GSEs by Aug. 31, 2020 and have only one mortgage payment has been missed. The previous policy was set to expire on May 31, 2020.
Malloy Evans, Senior Vice President and Single-Family Chief Credit Risk Officer for Fannie Mae, noted: "We are listening to and prioritizing our customers' needs, helping them serve homeowners efficiently and responsibly. Today's updates provide clarity and support to both lenders and borrowers in a manner that fosters sustainable homeownership, prudently manages enterprise and taxpayer risk, and maintains safety and soundness in the housing finance system." 
"The FHFA and the GSEs are going in the right direction by permitting borrowers to refinance or purchase a new home within three months of coming out of forbearance, as long as their repayment plan is current," said Faith Schwartz, president of
Housing Finance Strategies
. "And of course, if they are current while noting they are in forbearance, it makes good sense to have them able to refinance immediately. The most important stimulus we have for borrowers is the record low rate environment. This is one step closer to allowing borrowers to take full advantage of historic low rates in a very uncertain time."