Housing Industry Faces Climate Change Threat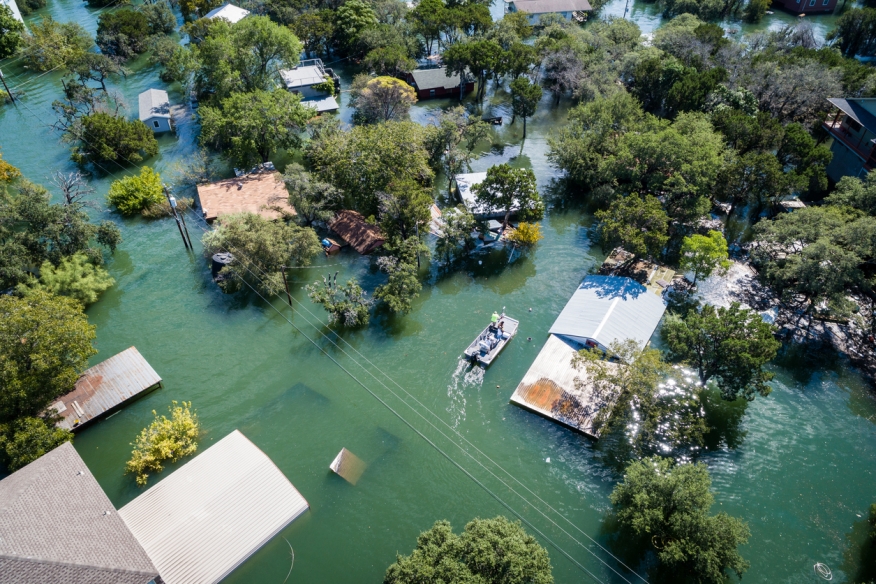 With the government continuing to back mortgages on homes in areas that are threatened by floods, fires and extreme weather, paired with new weather patterns seen in recent years, the housing industry is facing another unprecedented threat. According to a 
Politico report
, more homes are being built on at-risk land, however, fewer people are purchasing federally-backed flood insurance, even though it is required that homeowners in flood plains be insured once their mortgage is backed by taxpayers.
"In short, the government's biggest housing subsidies—mortgage guarantees and flood insurance—are on course to hit taxpayers and the housing market as the effects of climate change worsen, a Politico analysis finds. A series of disasters in a single region could trigger a full-blown housing crash," according to the report.
Fannie Mae and Freddie Mac have been purchasing homes and guaranteeing home loans in floodplains and other places that are susceptible to natural disasters for decades. The National Flood Insurance Program was used as a way to help reduce risk. However, the report states that the program itself is insolvent from paying out more than it collects over the years. Congress attempted to remedy the issue but had to backtrack once flood insurance premiums billed to homeowners increased substantially, according to the report.
Both Fannie Mae and Freddie Mac are also aware of the situation, as Politico revealed, Fannie Mae issued a request for proposals that sought to put a dollar value on its flood-related risk. Freddie Mac chief economist Sean Becketti also acknowledged the exact sentiment in a report a year earlier, according to the report.
"Some of the varied impacts of climate change—rising sea levels, changing rainfall and flooding patterns, increasing temperatures—may not be insurable," Becketti wrote. "As a result, some important features of housing finance may have to change."
Time is drawing nearer for these changes as homebuilding and mortgage originations in floodplains have steadily been on the rise over the years, with the number of insurance policies following the inverse pattern. 
Just last week, 
CoreLogic's 2020 Storm Surge report
found that nearly 7.4 million single- and multifamily homes with more than $1.8 trillion in combined reconstruction cost value are at risk of storm surge and possible mandatory evacuation in the midst of a global pandemic.
Read more about why
climate change
has the potential to cause a full-blown housing crash.