Calabria And Carson Discuss COVID-19 Impact On Housing Before Senate Banking Committee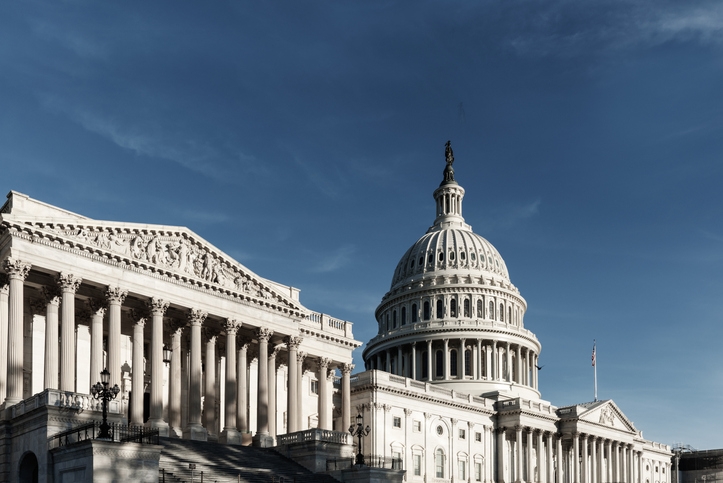 During testimony before the U.S. Senate Committee on Banking, Housing and Urban Affairs,
Federal Housing Finance Agency Director Mark Calabria
updated the committee on the steps the FHFA has taken to aid homeowners during the COVID-19 pandemic.
In his testimony
, he also revealed that there is still much work to be done when it comes to building capital for Fannie Mae and Freddie Mac, and continued to push for housing finance reforms.
"One of our top priorities has been to support renters and homeowners struggling to pay for housing because of COVID-19. To do this, FHFA has directed the Enterprises to put in place certain protections," said Calabria in his testimony during today's hearing,
Oversight of Housing Regulators
. "The Enterprises own or guarantee approximately $5.7 trillion in mortgages. That includes about 43 percent of multifamily units, which represents about 8.6 million households and more than half of single-family mortgages or about 28 million homeowners. FHFA's policies apply to all single-family homeowners and multifamily property owners with an Enterprise-backed mortgage. In addition, FHFA's policies also help to
set workable standards
for the entire market."
He also added that the FHFA suspended all foreclosures and evictions for at least 60 days and extended that moratorium through to at least June 30. He also outlined the repayment programs which include payment deferral programs to help ease the burden of lump-sum payments. 
Though the FHFA has made steps towards helping homeowners get through this difficult time, Calabria says there is still much more work to be done. He stated that the COVID-19 pandemic provided enough evidence that there are critical vulnerabilities in the mortgage system that put taxpayers and the housing market at risk. 
"Most notably, Fannie Mae and Freddie Mac lack the capital to withstand a serious housing downturn. This undermines their countercyclical role and jeopardizes their important mission," said Calabria. "To provide the Enterprises a stronger foundation on which to weather periods of financial stress, on May 20,
FHFA released a re-proposed capital rule
. This rule will help each Enterprise become safe and sound to fulfill its statutory mission across the economic cycle."
Calabria revealed that only Congress can enact the proper reforms necessary to remedy structural flaws in the housing finance system. He will be submitting the FHFA's annual report to Congress, and in it, are legislative recommendations to strengthen the FHFA with "additional regulatory and supervisory authorities similar to those of other independent federal financial regulators."
U.S. Housing and Urban Development Secretary Ben Carson also testified before the Senate Banking Committee.
In his testimony
, Carson highlighted the Federal Housing Administration's response during the pandemic, stating that the FHA acted quickly to help protect single-family homeowners who lost their jobs or experienced economic hardship due to the COVID-19 pandemic. These actions were identical to those of the FHFA and also featured a payment deferral program to avoid large lump-sum payments. Carson also addressed the
expansion of Ginnie Mae's pass-through assistance program
.
"Ginnie Mae expanded its pass-through assistance program (PTAP) to help address potential issuer liquidity challenges caused by borrower forbearance requirements implemented by FHA and other federal mortgage insurance programs," said Carson. "PTAP provides last-resort financing to cover the difference between issuers' available funds and scheduled payment of principal and interest (P&I) to mortgage-backed security (MBS) holders. The timely payment of P&I to MBS holders, consistent with Ginnie Mae's statutory guaranty, is essential to the liquidity of the MBS market and the confidence of investors who finance housing through the Ginnie Mae program."
As chair of the White House Opportunity and Revitalization Council, Carson says he intends on working with the Council to identify policy approaches that are necessary to help give minority and underserved communities advance opportunities.
Ohio Sen. Sherrod Brown (D-OH) questioned Carson
, "Twenty million people have lost their jobs. We are using arenas as eviction courts in cities around the country. Dr. Carson as the top housing authority in this country so tell us how many people does HUD expect will lose homes and how many people does HUD expect will become homeless in the weeks and months ahead?" Carson did not have an opportunity to answer the question before the next senator was called on by the Committee Chairman.