Sagent CEO Tackles The Impact Of Forbearance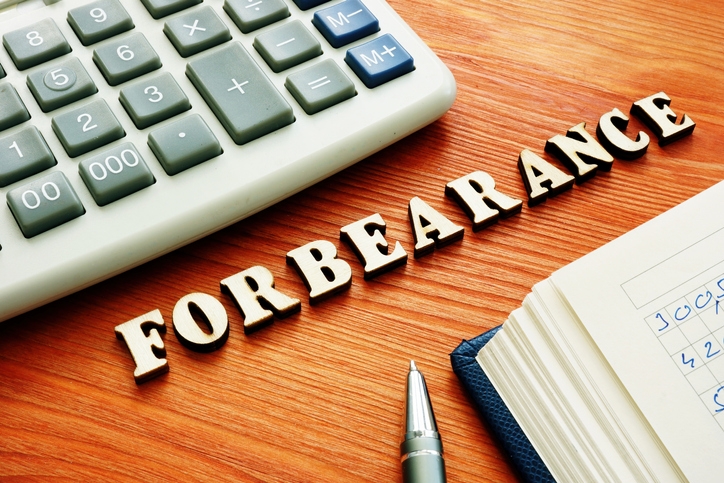 National Mortgage Professional
magazine recently had a chance to chat with Dan Sogorka, chief executive officer of Sagent Lending Technologies, to discuss the state of the industry as COVID-19 continues to impact the nation. Dan discussed a number of topics, including how the industry is handling the onslaught of forbearances due to coronavirus-related instances.
What are the major differences between today's financial uncertainty and what we saw at the beginning of 2008?
There are two critical differences. First, our housing market today was as strong as ever before COVID hit: Record high equity, record low delinquencies, and a system built on high-quality, fully-documented loans. Second, the policy response from regulators and GSEs has been much faster this time.
Back in 2008, homeowners didn't have upfront forbearance options as the
CARES Act
now allows/mandates for up to 12 months. Back then, strained homeowners were forced to default, and only then could they be considered for modifications and other solutions. Now, CARES forbearances gives homeowners and servicers ample time to determine how much economic shock and job loss was from pandemic shutdowns versus. a long-term economic downturn.
CARES forbearances also allow for deferred payments to become due at the end of the loan—like during a refinance or a home sale—instead due immediately when the loan comes out of forbearance. This will enable homeowners who went into forbearance to get back on their feet financially.
We're also much more sophisticated in the loan servicing software space to power servicers to handle new forbearance and deferral programs at scale. This is a huge step forward for servicers caring for homeowners, and for our system to remain relatively stable even during unprecedented pandemic shock.
How did servicers handle the initial forbearance crush, and how can they best respond to the next phase?
Servicers were able to handle initial forbearance requests with relative ease: Most call times averaged around seven minutes, and the process required minimal documentation and wasn't complex for the borrower. This was enabled by both policy and software enabling homeowners and servicers to process and track forbearance requests at scale in real-time.
As noted above, the CARES and GSE policy response has, in essence, built loan modification concepts into the forbearances by allowing for missed payments on forborne loans to be due at the end of the loan's life. This, along with people regaining jobs as the economy reopens, may keep loan modification volume under control.
However, if we do have a spike in loan modifications in a protracted recession scenario, traditional loan modifications can take up to five calls of 30 minutes each to process.
What can servicers do to help homeowners impacted by COVID-19?
These longer loan modification times are because of borrower education and the processing of more complex options. At Sagent, we're working on full-serve and borrower self-serve solutions that will cut these times down for servicers.
Self-serve includes the ability for borrowers to get educated on their options via a Sagent-powered app that's branded as and deployed by the borrower's servicer. And full-serve includes the ability for borrowers to get real-time human advice any time during the process.
Combined, it's a modern omni-channel solution for borrowers and servicers to work together any time or place. We provide these tools to servicers to care for customers during the most stressful times in their lives, so customers get what they need, and servicers can preserve those relationships and the value of their MSRs.
There's a flood of regulatory guidance around forbearances—what can servicers do to cut through the noise?
In my policy response note above, I noted how regulators and GSEs have been astute on their response. Our team in Washington works with these regulators and the GSEs in real-time to understand and help shape policy to protect consumers, as well as servicers and America's housing economy.
We share updates with our customers in real-time, and I would encourage any servicers looking for insight on policy responses to reach out. My fellow executive team would be happy to advise on the latest coming out of Washington daily and weekly.
July will be the first 90-day mark following the big April 1 forbearance wave. This is critical since most forbearances happen in 90-day increments. Effective July, we'll start to learn how many borrowers need extensions for another 90 days, and the same thing will happen in October.
Concurrently, we'll also be learning a lot about GDP, jobless rates, and overall economic growth or contraction. We power our servicers to keep borrowers informed in real-time.
What are best practices for communicating with borrowers around forbearances?
It's easy for borrowers to get confused about forbearance rules and allowances. For example, new GSE rules allow borrowers to repay missed payments when refinancing or selling the home, and allow lenders to approve this with minimal documentation. So borrowers might learn about this in the press, but servicers still have federal and state regulations that require full documentation.
Our job is to make sure servicers provide great customer care and remain compliant while navigating ever-changing federal, state, and GSE guidelines. That's why our systems let servicers accommodate and quickly configure their systems for any mandated or desired process to deliver on various customer service, compliance, and loan guideline factors.
Our systems also allow servicers to educate and engage homeowners across a long and complex loan modification process. Here are three things servicers can do as they look to improve the loan modification experience for their borrowers:
►Enable critical actions from any device: Borrowers should receive real-time updates and loan modification offers directly on their mobile devices. Being able to request and monitor loan modification status helps cut down on the most common type of forbearance-related calling.
►Empower customer-facing teams to share information in real-time: Service should be able to show borrowers decision outcomes for each type of loan modification scenario while maintaining compliance at Federal, state and local levels. By ensuring sensitive information is protected, servicers can properly leverage data without putting it at risk.
►Keep lenders and borrowers on the same page: By bringing sharing data with servicers and borrowers simultaneously, servicers can keep everyone on the same page with up-to-date information, suggested actions, and integrations with third-party engagement tools.