Hall And Lucido Discuss The Importance Of Effective Marketing Strategies In A Time Of Uncertainty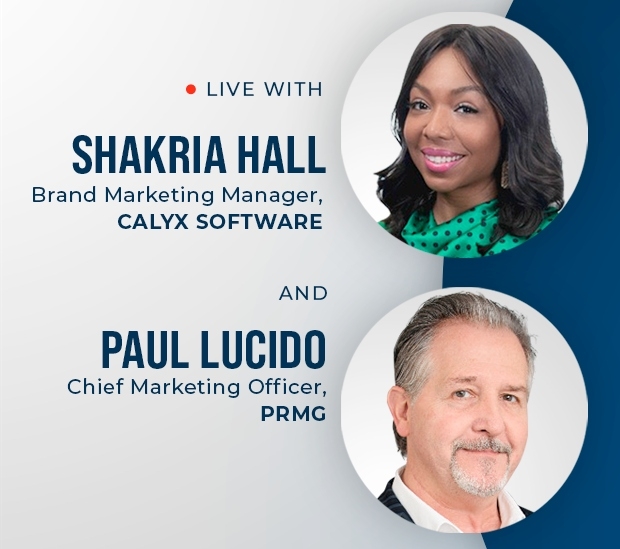 As COVID-19 continues to pose challenges for the mortgage industry, the
Mortgage Leadership Outlook series
helps you, the mortgage professional, navigate through these uncertain times.
Calyx is an established provider of compliant mortgage software solutions used by banks, credit unions, mortgage lenders and brokerages nationwide. PRMG is ranked among the top 25 of the top 100 mortgage companies in America and has 180 branches across the nation.‍
Highlights From The Interview
►Hall explained that there is much change in the market right now. Anxieties were high initially, but business continued, especially with the influx of refinances. She says it is important to evaluate your core systems to make sure you have the ability to offer a contact-free origination experience. That means making sure your system has remote access, a centralized data system, compliance and more. Hall added that having a point of sale and electronic notarization is also important. Technology and optimization are important tools to solve social distancing issues.
►Lucido noted that mining for new customers, while tricky, is important. He believes that leveraging social media can help you make plenty of connections. With your existing database, it is important to reignite relationships with your older customers. He suggests investing in a really good customer relationship management (CRM) system, supporting Hall's stance on leveraging technology. Lucido says you shouldn't approach it as a sale at all times, rather, you should resort to relationship-building, and in some cases, rebuilding your database.
►Hall believes that revealing your story is one of the best ways to get a conversation started. She believes that sharing your wins and urging your borrowers to leave reviews will help propel your business forward. 
►Both Hall and Lucido believe that video marketing is a very effective tool. Hall said that she is surprised more folks don't use it. She added that the first step is to determine your target market and create tailored video marketing campaigns. She also said that it is important to keep in mind that your content needs to be concise; no 10-minute videos. Lucido added that more people are "getting comfortable with being uncomfortable" when it comes to video marketing.
Check out the full episode featuring Hall and Lucido below.