United Shore Mortgage Struck With 53 Cases Of COVID-19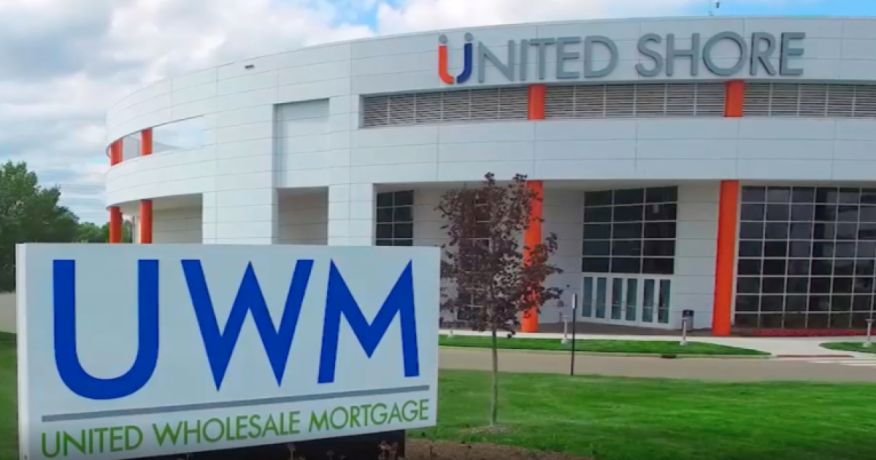 A reported 53 employees of United Shore Mortgage, based in Pontiac, Michigan, are suffering from an outbreak of the coronavirus. Local health officials issued an emergency order in response to the COVID-19 outbreak.
The
emergency order
 demands
United Shore
: develop and implement a plan to manage and control social/physical distancing (at least six feet spacing), ensure employees are wearing facial coverings, develop and implement a daily screening process and stay home when sick policy, and, encourage working from home, when possible.
The Oakland County Health Division, which issued the order, said it had received numerous complaints that United Shore was operating a business in direct violation of the Governors Executive Order 2020-161, that requires minimum activities for business operations and Executive Order 2020-153 that requires masks to be worn over the mouth and nose when in an indoor space. Failure to obey the order is a misdemeanor, punishable by up to six months prison time and $200-per-day in fines.
County Health Officer Leigh-Anne Stafford told the
Detroit Free-Press
in an interview that some of the employees who fell ill had been working from home, a circumstance that suggests that not all 53 COVID-19 cases may be connected to United Shore's headquarters office on South Boulevard in Pontiac. It is believed to be the largest outbreak at one business in Oakland County, Michigan.
"It is not necessarily United Shore; they just reported as being employed by United Shore," she said. "There's a lot of graduation parties going on right now ... there's lots of activities that people are doing with groups of people."
A United Shore spokesperson told National Mortgage Professional, "United Shore is home to the largest purchase mortgage lender and #1 wholesale mortgage lender in America, United Wholesale Mortgage. The health and safety of our team members has been and continues to be our top priority.
 
"Currently, we are at less than half-capacity and all team members who are back in the office either need to be here to perform their role or have self-selected to return. For team members working from home, returning to work will remain optional until January 2021. We have taken extensive measures to ensure compliance with all guidelines set forth by the state, the CDC, and (Michigan Occupational Safety and Health Administration).
"We have also taken additional precautions to keep team members safe, such as placing acrylic shields between desks, enforcing mandatory masks and providing free masks, making gloves available, installing extra hand sanitizer stations throughout the building, closing the gym and more.
 
"If at any time a team member is exhibiting COVID symptoms, feeling ill, or we are notified of a positive COVID test the team member along with anyone they have been in close contact with is sent to work from home immediately until a doctor's note is provided allowing them to return. We feel confident with the steps we have taken to ensure the continued safety for our team members while they are here in our building."
When the COVID-19 pandemic first struck, Mat Ishbia, the CEO Of United Shore and United Wholesale Mortgage, told National Mortgage Professional that 5,700 of the firms' 5,800 employees started working from home. "We have 5,800 team members and 5,750 are working from home right now," said Ishbia in an April 28, 2020
episode
 of the
Mortgage Leadership Outlook Series
. "I am here with about 50 people in about 1-million-plus-square-feet, so we have plenty of social distancing here in our office. The reality is it's been a different environment. I am really big on 'team.' We are big on culture, people and family, and it's lonely here!"
While the personal feel of UWM's usual bustling campus is taking a pause, the efficiency of the company has not suffered in the slightest, Ishbia said.
"The most common question I get from my team is since their efficiency is so great and we are working so hard is: 'Are we going to work from home going forward?' I answer that, 'Absolutely not,'' said Ishbia. "I love people here. We have a big campus and I love being part of it. The synergy and culture of our brokers coming in here—we host trainings with hundreds of people coming in here every single week—it's awesome and I cannot wait to get back to that."
"Can we work from home any time we want? Of course, we could now but that's not who we are at UWM. We are a family," said Ishbia. "When you are a family—at least the families I want to be around—we want to be together and spend time together and work to get better every day.
"Right now, it's a temporary situation, but whether it's the middle of May, beginning of June, middle of June, July, we are going to be back here together as a family, working hard to deliver great service with great turn times and speed and quality to all of our clients."