Housing Starts Increase In July 2020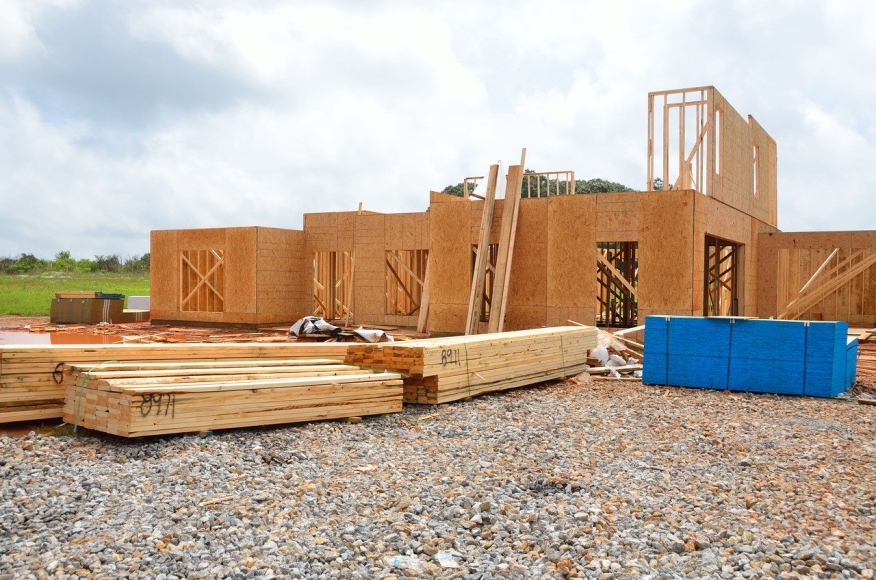 The Census Bureau's July 2020 New Residential Construction report shows a month-over-month increase in authorized building permits, housing starts and housing completions.
The report revealed that privately-owned housing units authorized by building permits in July were at a seasonally adjusted rate of 1,495,000, compared to June's 1,258,000. This marks an 18.8% increase and a 9.4% increase from July 2019, which had a rate of 1,366,000. Single-family authorizations increased by 17% from June to July.
Privately-owned housing starts were at an adjusted annual rate of 1,496,000 in July 2020, compared to 1,220,000 in June and 1,212,000 in July 2019. Single-family housing starts in July notched a rate of 940,000, an 8.2% increase from June's rate of 869,000.
According to the report, privately-owned housing completions increased by 3.6% in July 2020 and single-family completions fell by 1.8%.
"Homebuilders picked up the pace of construction again in July, with both single- and multifamily starts up strongly. This data lines up with both the strong gains in MBA's latest Builder Application Survey, and the substantial increase in builder confidence reported by the NAHB," said Mike Fratantoni, Mortgage Bankers Association's senior vice president and chief economist. "Homebuyer demand remains robust, inventories are tight, and there is a need for new units to keep the pace of sales going. On another positive note, housing permits were running at an even faster pace in July, indicating that builders will continue to increase production in the months ahead. Housing is certainly one of the bright spots in the struggling economy."
"Homebuilders have supported sales by drawing down existing inventories of homes previously started. An acceleration in new construction was therefore expected in order to rebalance this relationship in light of continued buyer demand," said Doug Duncan, chief economist at Fannie Mae. "However, the pace in July of 940,000 annualized units exceeded our Q3 forecast average pace of 904,000 units. Given that single-family permits jumped by an even larger 17.0 percent over the month to the second highest level since 2007, a strong rate of construction will likely continue in August, and our near-term forecast will be revised upward.
Duncan added, "Multifamily starts data is exceptionally volatile; therefore, we believe the large surge to 556,000 annualized units, the second highest level since 1986, is likely to pull back in coming months. Still, the strength was well above expectations, and we believe the jump likely reflects projects that were disrupted earlier in the spring. While we expect an upward revision to our forecast for multifamily construction in the near term, we still expect a comparatively weaker path over the remainder of the year for multifamily construction relative to single-family, as the current list of projects in the planning pipeline runs its course."
Read the full July 2020 housing start report from the U.S. Census Bureau.