Total Expert Hires New CRO and CMO
Total Expert
hired Software-as-a-Service veterans, Ilene Vogt and Rebecca Martin to the respective roles of chief revenue officer and chief marketing officer.
Vogt has more than 30 years of experience in marketing, sales and customer-focused leadership. She thrived in the Fintech field, driving customer digital transformation and aligning internal teams toward revenue goals and optimizing business processes. She previously served as chief revenue officer at Integrate.ai, an AI-powered consumer intelligence company. Vogt also held leadership positions at OneSpan, Accelrys and Actuate.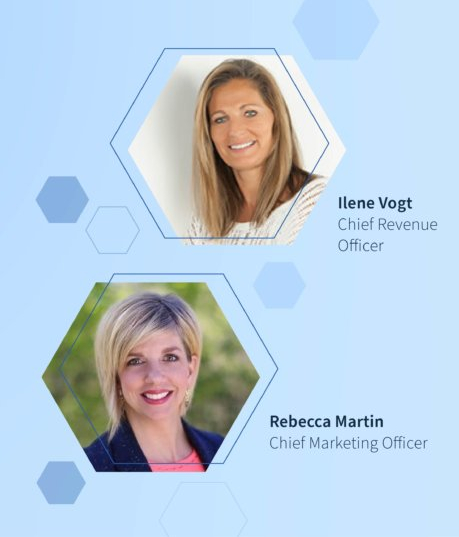 Martin has a history of differentiating entrepreneurial brands and building marketing funnels through strong communications and demand creation strategies. At Total Expert, she will be responsible for driving fast growth by developing and launching a differentiated position in the marketplace; creating demand, late-stage pipeline and revenue; and establishing a customer engagement and advocacy program that builds on the company's customer-first mantra. Most recently, she was chief marketing officer at Calabrio, a customer experience intelligence company. She also served in a variety of marketing roles at Code42, Oracle, and Stellent.
"Rebecca and Ilene will undoubtedly lead our teams in breaking growth barriers and building market share with the world's leading banks, lenders, and credit unions," said Joe Welu, founder and CEO of Total Expert.
Subscribe to the NMP Daily