Knock Appoints Head Of Lending
Knock, a real estate technology company, appointed Laura Gray as head of lending. In her role, Gray will be responsible for leading day-to-day operations of the company's lending operation, which powers Knock Home Swap, a new way for homeowners to buy a new home before they sell their old home.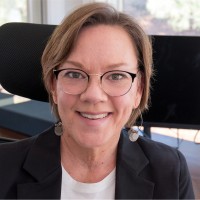 Gray has more than 30 years of experience across the mortgage origination and lending industry, according to a press release. She began her career as a junior processor and would later rise up to hold a number of national operations and underwriting roles for lending institutions such as Peoples Bank Mortgage, Wyndham Capital Mortgage, Fifth Third Bank and Wells Fargo.
"By leveraging technology, Knock is transforming how people buy and sell homes and, in turn, making it easier for them to realize their homeownership dreams. Knock has built a strong company culture that is built on transparency and putting its people first," said Gray.
"Our lending technology and operation is the backbone of the Home Swap, which brings certainty, convenience and cost savings to people who want to swap the home they have for their dream home. Laura brings the leadership and operational expertise that will ensure we're able to exceed the expectations of our customers and industry partners while scaling our business nationally in order to give everyone the freedom to move on their terms," said Knock co-founder and CEO, Sean Black.
The Knock Home Swap provides a fully integrated and competitively priced mortgage as well as up to $200,000 in an interest-free bridge loan to cover the down payment on the new home and home prep, as well as up to six months of mortgage payments on the old house. The Knock Home Swap is available today in 17 markets.
Subscribe to the NMP Daily