Mortgage Industry Reacts To UWM's Ultimatum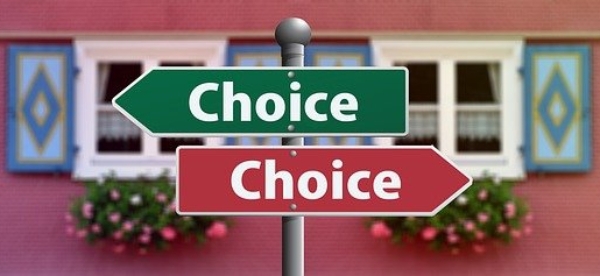 United Wholesale Mortgage shocked the mortgage industry when the company decided to issue an ultimatum to brokerages and brokers who partner with Fairway Independent Mortgage Corporation and Rocket Mortgage. Reactions to the announcement have been mixed, with some favoring the move, while others believe it to be unethical.
"I think it's a logical move for UWM to make," said Shah Tehrany president and CEO, Madison Mortgage in an email to NMP. "UWM does so much to protect, improve, and grow the mortgage broker community. They are 100% focused solely on wholesale. You have lenders like Rocket/Quicken and Fairway who have business models that are in direct contrast with that of UWM. All UWM is asking brokers to do is make a choice. If they want to work with Rocket/Quicken and Fairway they absolutely can, but UWM does not wish to work with those brokers who are focused only on themselves and not the channel as a whole. UWM instead wishes to invest its time, technology, and focus on brokers who are also focused on protecting and growing the wholesale channel. A smart move by a smart CEO who is focused on doing what is best for brokers and UWM."
"I think it's great! UWM has always been 100% behind the brokers," said Nathan Einkorn, broker/owner Quickstart Lending LLC, in an email to NMP.
Meanwhile, National Association of Mortgage Brokers president Kimber White shared a completely different sentiment.
"We're not sure this is even legal. It certainly isn't ethical," said White in a statement. "And it doesn't represent the American way of free enterprise. This is counter to the spirit of freedom and independence that is the very foundation of our broker businesses. You should be allowed to work with whomever you want and who offers the best product and customer service. Not a company who dictates your business model to you. At NAMB, we support all lenders and your choice for whomever best supports you, your business and your borrowers. We're NAMB for all."
Mortgage Bankers Association president and CEO Bob Broeksmit also weighed in on UWM's ultimatum. 
"Consumers are best served when they have choices created by a robust, competitive market that offers a multitude of loan prices, products, and service levels. Our mortgage market is extraordinarily competitive, with thousands of lenders, multiple delivery channels, and varying business models. MBA does not condone activities designed to thwart competition in the mortgage market and limit loan options available to borrowers."
Mortgage industry veteran and Kind Lending, founder and CEO, Glenn Stearns, issued a message to brokers who are thinking about working with other companies in a recent video. 
"We want you to know that we're here for you," said Stearns, in the video. "So if you feel the need to go to another lender, then do so. I want you to get the best you can get for your borrower. That's more important than anything else. We're always going to strive to help you and be here for you."
"Mortgage Brokers, you have a choice and we're not going to stop you from making it," read the caption of the video.
Rocket Pro TPO executive vice president Austin Neimic also issued an official response to UWM's ultimatum.‍
Click here to read more about UWM's ultimatum to brokers.