New Residential To Acquire Caliber Home Loans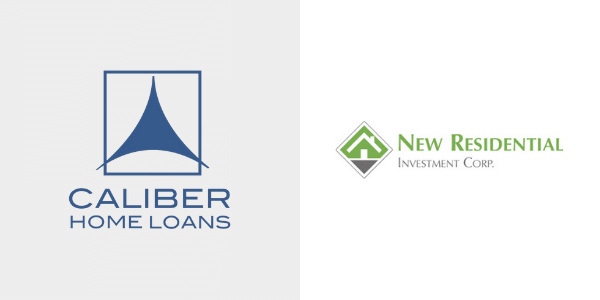 New Residential Investment Corp. entered into a definitive agreement with its affiliate Lone Star Funds, to acquire Caliber Home Loans, Inc. With the acquisition, New Residential intends on fusing the platforms of NewRez LLC and Caliber.
"Over the years, Caliber's experienced team has built a differentiated purchase-focused originator with an impressive retail franchise and solid track record in customer retention. The combination of NewRez and Caliber's platforms will create a premier financial services company with scale, talent, technologies and products to accelerate our mortgage company objectives and generate strong earnings for our shareholders. With this acquisition, we have significantly strengthened our capabilities to perform across interest rate environments," said Michael Nierenberg, chairman, CEO and president of New Residential.
Under the terms of the agreement, New Residential will pay a cash consideration of $1.675 billion, or approximately 1.0x expected tangible book value at closing, to acquire Caliber, according to a press release. New Residential intends to finance the acquisition through a mix of existing cash and available liquidity on the New Residential and Caliber combined balance sheet as well as a mix of equity and the sale of certain investment securities.
"By combining platforms with NewRez, we will join another industry pioneer that has complementary strengths and is committed to delivering the dream of homeownership. Our combination of strategies will allow us to accelerate our leading position in purchase lending, grow our digital direct-to-consumer and broker initiatives, and further propel our retail franchise," said Sanjiv Das, CEO of Caliber.