Cherry Creek Mortgage Promotes VP Of Software Development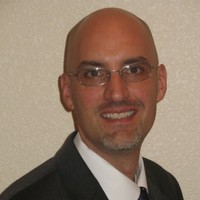 Cherry Creek Mortgage promoted Reid Nelson to vice president of software development. Nelson joined Cherry Creek Holdings in 2020 with a 25-year track record of leading software development teams at LenderLive and Computershare.
His deep background in mortgage lending helps Cherry Creek's most critical team of engineers deliver systems and integrations to third parties such as Fannie Mae, Freddie Mac, DocuTech and Optimal Blue. He is currently leading the company's efforts to evaluate and implement a new enterprise document management system.
"Reid is a rare talent who combines deep mortgage and servicing knowledge with technology leadership and software development expertise," said Darren Shaffer, chief technology officer at Cherry Creek Mortgage. "In a few short months as a leader on our Advanced Technology team, Reid has taken our technology releases from a monthly event to continuous deployment, which allows us to ship changes to our software just as soon as they are tested and verified."
Subscribe to the NMP Daily