Biden Announces Crypto Study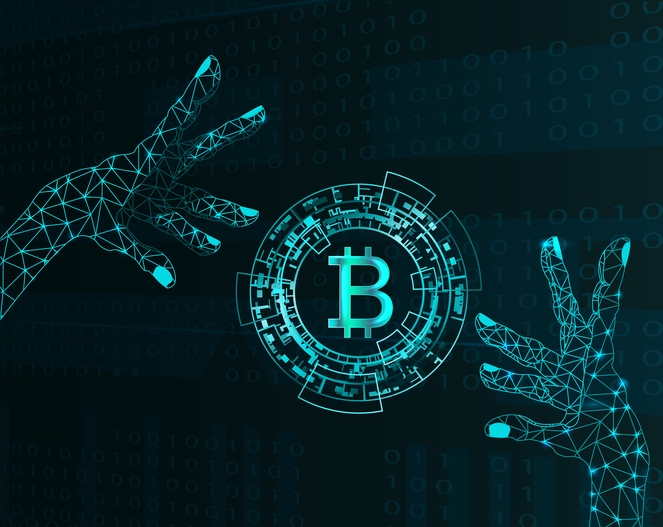 President Biden Wednesday ordered federal agencies to study possible cryptocurrency risks and the possibility of creating a U.S. digital currency
Federal government to study the possible risks presented by the explosion in popularity of cryptocurrencies.
KEY TAKEAWAYS
About 16% or 40 million Americans have invested in, traded or used crytocurrency
Bitcoin's dollar value jumped more than 9% Wednesday
The Biden administration is formally considering the creation of a U.S. digital currency
President Joe Biden Wednesday ordered federal agencies to conduct a study of the risks of the continuing rise in the popularity and to consider the viability of creating a U.S. digital currency.
Biden's executive order asks federal regulators to review the risks that a roughly $3 trillion crypto market presents to consumers, investors and the broader economy. Federal agencies will have several months to prepare a report with their findings, which are expected to inform any new regulatory actions the administration takes.
According to a White House fact sheet about 16% of adult Americans, or roughly 40 million people, have invested in, traded or used cryptocurrencies, including volatile cryptocurrencies like bitcoin and so-called stable coins pegged to assets like the U.S. dollar.
Bitcoin's dollar value jumped more than 9% from its 5 p.m. level Tuesday to $42,118.73 on Wednesday, according to CoinDesk. Most of the climb came before the formal announcement of the White House's plans, after the Treasury Department accidentally published a statement on the executive order from Treasury Secretary Janet Yellen.
Yellen said the president's order will support responsible innovation in digital assets while also addressing risks related to illicit finance, according to the Journal's report. The statement was taken down after being published in error, a Treasury spokeswoman said, and was later reposted Wednesday morning.
Concerns over stricter regulation may have weighed on bitcoin's value, said Chris Bendiksen, head of research at London-based asset-management firm CoinShares.
"It could be that there's been this overhanging fear of some negative action by the U.S. government," he said.
"Today's executive order recognizes that the dramatic growth in digital asset markets has created profound implications for financial stability, consumer protection, national security, and energy demand," Rohit Chopra, director of the Consumer Financial Protection Bureau, said.
Chopra said bureau was committed to working to promote competition and innovation, while also reducing the risks that digital assets could pose to the country's safety and security.
"We must make sure Americans in all financial markets are protected against errors, theft, or fraud," he said
According to the report, the study is expected to scrutinize how cryptocurrencies may affect U.S. sanctions and efforts to fight money laundering, a senior administration official said. Those concerns have been heightened as the U.S. has leveled sanctions on Russia in response to its attack on Ukraine. The administration will also study the impact that energy-intensive crypto mining has on the climate.
The study will also consider the creation of a possible U.S. digital currency, a cryptocurrency backed by the Federal Reserve, according to a White House fact sheet. The Federal Reserve is already evaluating the possibility of a digital currency, which some other countries, including China, have already adopted.
Biden's executive order will also ask the Justice Department to study whether Congress would need to authorize the creation of a digital currency.