Big Purple Dot 'Hires' ChatGPT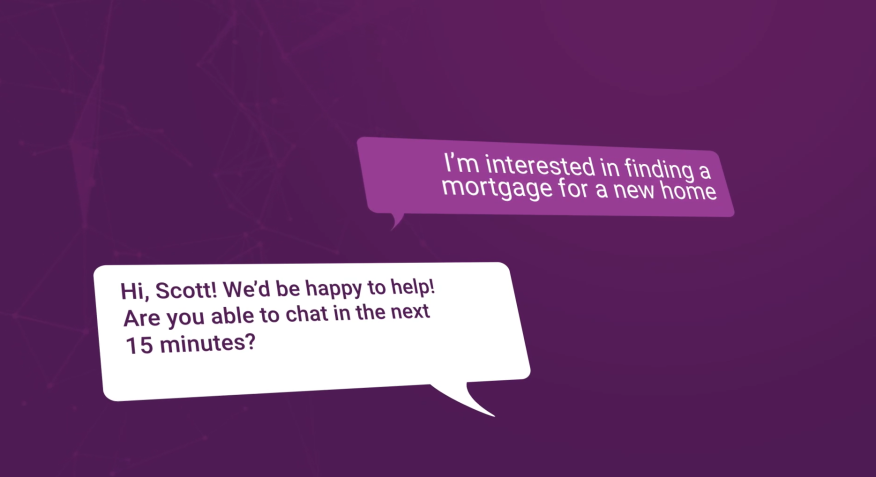 Company integrates AI-powered chatbot with its customer relationship management platform.
An AI-powered chatbot now has a job managing customer relations in the mortgage industry.
Big Purple Dot (BPD), an Irvine, Calif.-based provider of customer relationship management (CRM) and recruiting solutions for the mortgage and real estate industries, said Thursday it has integrated the artificial intelligence chatbot ChatGPT into its CRM ecosystem.
BPD said that makes it one of the first CRM companies in the mortgage and real estate industry to offer clients an advanced conversational AI solution that leverages natural language processing (NLP) "to easily and efficiently interact with their clients and streamline their sales processes, resulting in a significant improvement in customer satisfaction, lead generation, and operational efficiency."
ChatGPT is an advanced conversational AI model by OpenAI that uses NLP to understand and respond to user inquiries in real-time. By integrating ChatGPT into its CRM ecosystem, BPD said, it empowers its customers to deliver a seamless conversational experience that allows them to interact with their leads and customers in a more natural and intuitive way. That will ultimately save time, improve lead conversion, and increase sales.
"We are excited to be one of the first CRM's in the mortgage and real estate industry to integrate with ChatGPT," said Roxana Davidoff, CEO and founder of Big Purple Dot. "The integration of ChatGPT with our CRM platform will revolutionize the way loan officers, real estate agents, and recruiters communicate with their clients. With natural language processing capabilities, our users can provide quick, accurate responses to clients, freeing up more time to focus on building relationships and closing more deals."
With the integration of ChatGPT, Big Purple Dot said, its clients can now benefit from a range of features, including:
Natural Language Processing: BPD AI Assistant can understand and respond to natural language queries, making it easier for customers to communicate and respond to leads in a more human-like way.
Accurate responses: BPD AI Assistant uses deep learning techniques to generate accurate responses to user queries, providing a high-quality conversational experience.
Handling sales objections: Users can navigate through sales objections effortlessly and seamlessly through responses generated by BPD AI Assistant geared towards objection management.
Effortless sales management: Manage an entire sales team with ease using BPD AI Assistant to facilitate sales and communication coaching.
Seamless UI/UX: Use ChatGPT features directly in the native Big Purple Dot UI for an intuitive and seamless user experience.
The CRM platform integrated with ChatGPT is now available to all of Big Purple Dot's clients, including beta clients on the BPD Recruit platform (official release date is set for April 3, 2023), BPD said.