Congress Treading Water On National Flood Insurance Program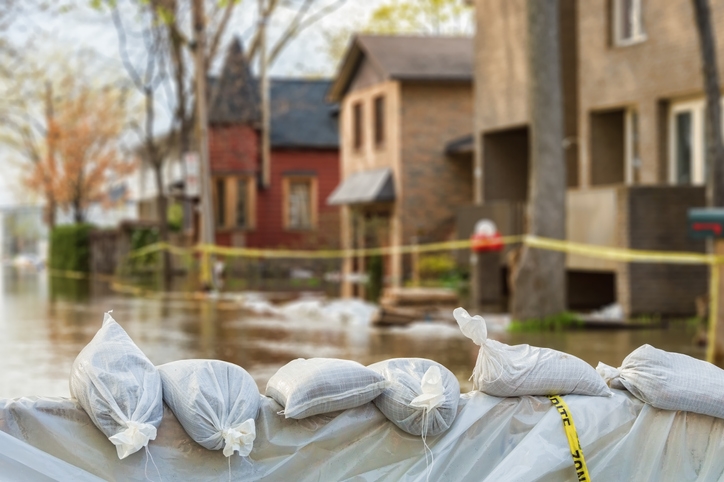 Over a thousand daily home transactions at risk as vital program faces expiration amid an already tense housing market.
The National Flood Insurance Program (NFIP), which covers nearly 5 million properties, could soon be underwater if it's not reauthorized by Congress by this Sunday.
Without reauthorization, about 1,330 home transactions could be postponed or fall through daily due to insurance ambiguities, according to the National Association of Realtors (NAR). This added strain could exacerbate an already stressed housing market grappling with limited inventory and two-decade-high mortgage rates.
"If the program is not renewed or disrupted, millions of policyholders will not have coverage, leaving them completely vulnerable to floods. They will be thrown back on their own resources or federal relief. And given that climate change is resulting in more billion dollar natural disasters, a lot of people would be harmed. We hope that the NFIP is reauthorized as soon as possible," said Michael DeLong, of the Consumer Federation of America.
U.S. Sen. John Kennedy, a Republican from Louisiana, said the "National Flood Insurance Program is far from perfect. I don't want to give the impression that somehow it is a model of efficiency, cause it is not." He went on to say that it's an "economic and commercial necessity."
"It's almost impossible to buy a home in an area that has the potential of flooding, which is everywhere now, without being able to get flood insurance," Kennedy said.
He said his legislation only extends the NFIP by one year. "I do not want the NFIP to expire during hurricane season," Kennedy said.
Existing policies would still be in effect until their expiration date, but no new policies would be able to be written, which means thousands of people won't be able to close on their mortgages.
"It means many mortgage companies would not loan the money to homeowners," Kennedy added during a speech on the floor of the U.S. Senate.
The NFIP expired about 13 years ago for a month and during that time NAR estimated that in Louisiana 1,400 residential home sales were canceled.
"The only thing worse than what we have is nothing," Kennedy said.
However, prolonging the NFIP's term won't solve its more profound issues. According to Nerd Wallet, its average yearly premium has increased to about $739 a year.
Congress has extended the NFIP's deadline 25 times since 2017 without making major changes.