December Job Gains Mark 2 Years Of Growth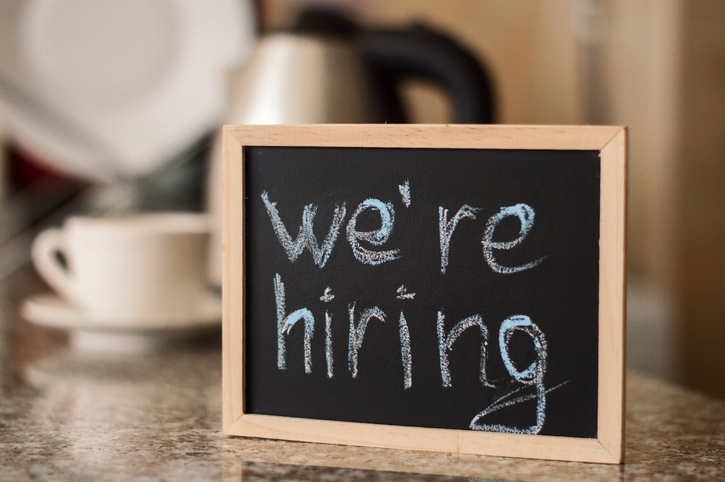 Economy added 223,000 jobs in December as unemployment rate dipped to 3.5%.
KEY TAKEAWAYS
The 223,000 jobs added last month was nearly 13% fewer than the revised 256,000 added in November.
The number of unemployed people edged down to 5.7 million in December.
Hourly wages increased again; over the past 12 months, average hourly wages have risen by 4.6%.
The U.S. labor market rolled merrily along in December, adding more jobs than expected and marking the 24th consecutive month of gains, even as the economy has shown signs of slowing.
According to the report released Friday from the U.S. Department of Labor's Bureau of Labor Statistics, the 223,000 jobs added to nonfarm payrolls last month was nearly 13% fewer than the revised 256,000 added in November. The gain, however, topped off a year of near-record growth of 4.5 million jobs. Over the past two years, the economy has added nearly 11 million jobs.
The number of unemployed people edged down to 5.7 million in December, while the unemployment rate dipped to 3.5% from 3.7% in November. The rate has remained in that narrow range of 3.5% to 3.7% since March. 
University of Michigan Economics Professor Justin Wolfers said via Twitter that December's rate, when calculated to extra decimal places, was 3.468%, "the lowest rate since 1969."
Hourly wages increased again, with the average rising by 9 cents, or 0.3%, to $32.82. Over the past 12 months, average hourly wages have risen by 4.6%.
The employment-population ratio increased by 2/10ths of a percentage point from November to 60.1, while the labor force participation rate was little changed at 62.3%. Both measures have shown little net change since early 2022; each is just 1 percentage point below where they were in February 2020, before the start of the COVID-19 pandemic. 
Notable job gains occurred in leisure and hospitality (+67,000); health care (+55,000); construction (+28,000); and social assistance (+20,000), the report said.
Economists were mixed on whether the report would encourage the Federal Reserve to ease its monetary tightening, which includes hiking interest rates as it tries to bring rampant inflation down to its goal of 2% annually while not crashing the economy or tanking labor market.
Realtor.com Senior Economist George Ratiu said December's results demonstrate the U.S. job market's continued resilience.
"A separate report this week indicated that there were 10.5 million open positions in November, a sign that many companies are still struggling to find qualified candidates," he said. "At the same time, over 4 million people quit their jobs during the month, looking for better employment."
Financial markets and the Federal Reserve, he said, are keeping a close eye on the labor market and wage growth, "for signs that a moderation would impact inflation. As consumer prices have seen slowing growth over the past few months, there are expectations that the Fed will resort to more moderate policy rate hikes in the next few months. For now, higher wages are helping American households manage higher costs across the board."
Ratiu added that, with housing expenses likely to remain elevated in 2023, "a solid labor market offers homeowners and buyers a better foundation at the start of this year. With rising inventory and slowing home-price gains, real estate markets are in the process of rebalancing."
Mike Fratantoni, senior vice president and chief economist for the Mortgage Bankers Association, said the December jobs report showed "only a gradual deceleration in the pace of job growth," and as a result "will not lead the Fed to quickly change course with respect to the path of interest rates." 
He said the MBA expects a 25-basis-point hike following the next two-day meeting of the Federal Open Market Committee (FOMC), which is scheduled for Jan. 31-Feb. 1. 
The FOMC increased the benchmark federal funds rate several times last year, with the target range increasing 425 basis points to between 4.25% and 4.5%. While the hikes don't directly impact mortgage rates, the increase in the cost of borrowing for lenders saw mortgage rates spike above 7% before falling back around 6.5% at year's end. 
Freddie Mac said Thursday that 30-year, fixed-rate mortgages averaged 6.48% last week.
"Mortgage rates are off their highs from last year," Fratantoni said, "and we expect them to trend down over the course of 2023."
First American Financial Corp.'s Deputy Chief Economist Odeta Kushi, meanwhile, said the Fed "will be glad to see slowing wage growth, and job growth is giving more hope for a soft landing."
"For the Fed, while there is good news on the inflation front — signs of deceleration in goods inflation and evidence that housing has peaked — the narrative around inflation has shifted to wages and the labor market.," she added. "The supply-and-demand imbalance in the labor markets implies continued upward pressure on wages. The Fed will be watching for this gap to narrow and for the labor market to soften."