FGMC Layoff Lawsuit Granted Class Action Status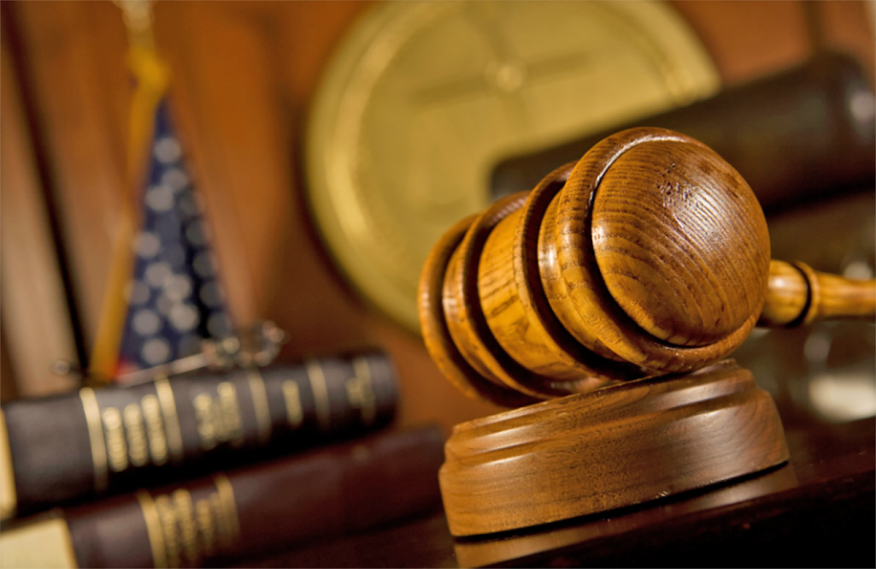 A Delaware bankruptcy court judge certified the class, which includes 425 former employees.
KEY TAKEAWAYS
Five former FGMC employees named as representatives of the class.
All were laid off without warning during June 24 videoconference meeting.
Federal law requires 60-day notice of mass layoff; lawsuit seeks 60-days' pay, other compensation for all class members.
A federal bankruptcy court judge has certified a class action lawsuit filed by former employees of First Guaranty Mortgage Corp. (FGMC) who were laid off without warning from its Plano, Texas, facility in June.
In a court order "approving stipulation to certify class and granting related relief" dated Jan. 11 and signed by Judge Craig T. Goldblatt of the U.S. Bankruptcy Court for the District of Delaware, the class is stipulated to comprise 425 former employees of FGMC.
The lawsuit was originally filed June 29, 2022, in U.S District District Court for the Eastern District of Texas by law firms in Texas and New York on behalf of Lori Buckley, a senior credit risk analyst who was among the more 471 people laid off during a 10-minute virtual meeting FGMC held five days earlier, on June 24.
The lawsuit claims the laid-off workers were "not provided 60 days advance written notice of their terminations" by FGMC, as required by the federal Worker Adjustment and Retraining Notification (WARN) Act.
The WARN Act requires businesses that employ at least 50 people to provide affected employees "60 days' notice in writing" of a mass layoff or plant closing — if they represent at least 33% of the total workforce —  or to pay the employees if they fail to give notice. The 471 employees laid off represented nearly 80% of FGMC's workforce at the time. 
Former FGMC employees told National Mortgage Professional in June that terminated employees received an invitation to the virtual meeting only about an hour before it began at 11:30 a.m. EDT on June 24, and that they received a WARN Act notification letter via email after the meeting ended.
FGMC also notified the Texas Workforce Commission (TWC) about the layoff that same day, according to the agency's website, but the TWC did not receive a written notice until Monday, June 27.
On June 30, one day after the class action lawsuit was filed, FGMC and its affiliate, Maverick II Holdings LLC, filed for Chapter 11 bankruptcy protection in U.S. Bankruptcy Court in Delaware. Chapter 11 allows a company to continue operating while it reorganizes its finances under court supervision.
A lawsuit seeking class action status was subsequently filed in the Delaware bankruptcy court, also on June 30, on behalf of Buckley and former employees Gayle Zech, Roberta Martinez, Jennifer Jackson, and James Davies. All were laid off during the June 24 meeting.
For Davies, it was the second time he had been laid off by FGMC. Employed as a senior loan originator, he was among 300 employees laid off without warning in April 2022, but was rehired on June 7, the lawsuit states. He was then laid off again on June 24.
The court order certifying the class action lawsuit appoints the five plaintiffs as class representatives. It also includes a list of the 425 employees – by both name and employee number – who are members of the class. It is not clear why the class does not include all 471 employees who were laid off, and attorneys for the plaintiffs did not immediately reply to a request for comment.
The order also requires FGMC to provide, within 10 business days, "an electronic spreadsheet containing the names and last known addresses, as noted in FGMC's records, of the former employees" included in the provided list. It then additionally orders that, 15 business days after attorneys for the class receive the electronic spreadsheet, those attorneys must mail a notice to each member of the class "at their last known address …."
The order designates the law firms of Raisner Roupinian LLP, Lankenau & Miller LLP, both of New York, and The Gardner Firm P.C. of Mobile, Ala., as attorneys for the class.
The lawsuit seeks to require FGMC to pay each member of the class "unpaid wages, salary, commissions, bonuses, accrued holiday pay, accrued vacation pay, pension and 401(k) contributions" and other benefits for the "60 days that would have been covered and paid under the then-applicable employee benefit plans had that coverage continued for that period" as required by the WARN Act.
Officials with FGMC declined to comment.