Florida Housing Inventory & Prices Rise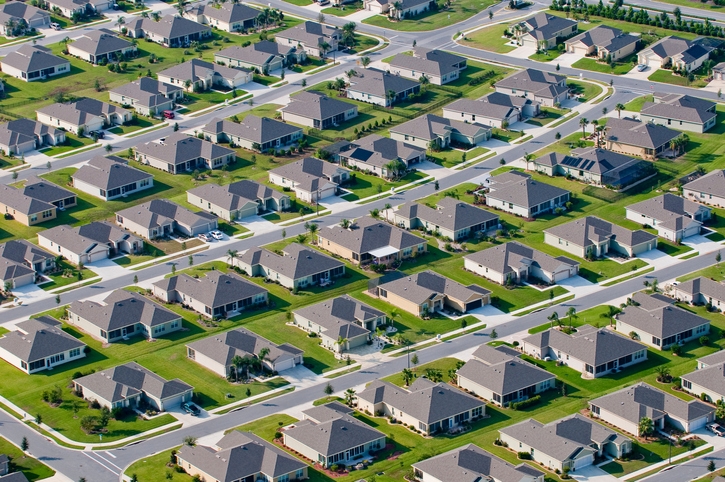 Hurricane Ian had some impact.
KEY TAKEAWAYS
Single-family home sales down year-over-year.
Condo-townhome sale also down year-over-year.
Florida Realtors say the state's housing inventory increased and median home prices jumped in the third quarter, and that some of it was due to Hurricane Ian, which struck the Sunshine State in late September.
"The data shows a pronounced slowdown in real estate activity, even in areas deemed unlikely to be threatened by the worst impacts of the hurricane, with a drop in both new listings and new pending sales ahead of it," said Florida Realtors' Chief Economist Brad O'Connor. "Many closings appear to have been delayed, as well."
"Taking into account weekends and the Labor Day holiday," O'Connor continued, "roughly a quarter of September's business days were seriously disrupted by Hurricane Ian, and as a result we were left with some lackluster market statistics for September."
Closed sales of single-family homes statewide last month totaled 20,099, down 29% year-over-year, while existing condo-townhouse sales totaled 8,406, also down 29% compared to September 2021, according to data from Florida Realtors, an association of more than 200,000 Realtors in the state.
"Part of the reason September's year-over-year declines in closed sales are high is that during the pandemic years of 2020 and 2021, the Florida real estate market didn't get the memo that the second half of the year is supposed to be our slow time for closed sales," O'Connor said. "This is plainly visible if you look at monthly sales data for the past five years.
"Total closed sales across all property types in 2020 and 2021 remained elevated throughout the second half of both years, whereas in 2022, we're trending below — but largely in line with — our September sales totals from 2018 and 2019," he said.
Statewide, inventory was higher last month than a year ago for both existing single-family homes, up 74.9%, and for condo-townhouse units, up 18%, even though some active listings likely were pulled off the market due to the hurricane, O'Connor said.
The median sales price for a single-family home in Florida last month was $403,880, a jump of nearly 14% from the previous year, the association reports. The median price for a condo-townhouse, in comparison, was $307,250, up 20.5% from a year ago.
Andrew Cady, a mortgage loan officer with Fort Lauderdale-based Fairway Independent Mortgage, said the results are no surprise.
"There's just no way this wasn't going to happen, especially when looking at Florida's average appreciation and mixing it in with (higher) interest rates," he said.
If someone bought a single-family house on Jan. 1, he says, they would likely have had a $400,000 mortgage and a 30-year fixed-mortgage interest rate of 3.125%.
Nine months later, he said, it's a different story.
"With Florida's appreciation, that would be a $456,000 mortgage and an interest rate of 7.25%, meaning their monthly payment is 82% higher," he said, going from a monthly principal and interest payment of $1,713.50 in January to a payment of $3,110.72 today.
"The housing market in Florida began to level off in May for home values, but sellers continued to increase their prices and now they're realizing their houses aren't selling and they need to bring it back to May's levels," Cady said.
He said Florida continues to attract well-heeled clients.
"We're still seeing a lot of investors and affluent clients come in and, as a result, we're still seeing the luxury market move very fast," he said. "Where we are in trouble is with the single-income family that's looking for the $250,000 house. That's now a $400,000 house, and the prices are forcing them to look at houses outside metropolitan areas."