Guild Mortgage Adds LO To Its Lancaster, PA Branch
Guild Mortgage added Leighann Walsh, a senior loan officer, to its branch in Lancaster, Pennsylvania.
According to Guild, Walsh was named in the "Top 1% Mortgage Originator in America" for 2020. She brings more than two decades of experience serving homeowners in the region to her role as a senior loan officer with Guild.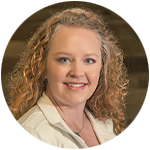 Walsh joins Guild from Caliber Home Loans, where during her nine-year tenure she established herself as one of the top producers in the Southwestern region of Pennsylvania. Walsh started with Caliber as the branch manager assistant and transitioned to solely originating loans in 2015. Prior to Caliber, Walsh worked in sales with MetLife Home Loans and processed and closed mortgages for North American Mortgage Company.
Lancaster Branch Manager Larry Greiner said the timing is great for adding new talent to his office, one of 14 branches Guild added in Pennsylvania through its acquisition of Residential Mortgage Services (RMS) in May 2021. The Lancaster branch is located at 1693 Crown Ave., Lancaster, PA 17601.
"Lancaster is the seventh fastest-growing county in the state, and according to the latest census data, all that growth is bringing new diversity," said Greiner. "Census data shows almost all of Lancaster's 6.5% growth in the past ten years has been from non-white populations. This creates great opportunities for Guild to support our region's growing housing market with a wide variety of home loan options as part of its nationwide commitment to diversity, inclusion, and making homeownership accessible to all."
"Guild leadership is providing a path for success with its support and willingness to get involved when needed," said Walsh.