Homeowners Witness Equity Rollercoaster In Q2 2023, CoreLogic Reports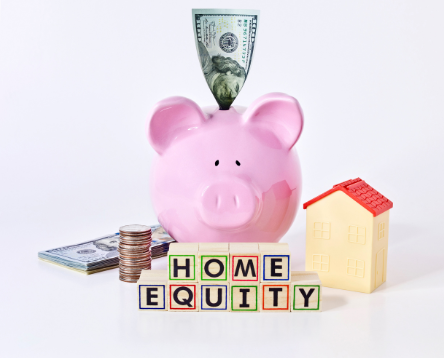 While year-over-year equity dips, a quarterly boost brings relief to homeowners; West coast states lead in accumulated equity.
The second quarter of 2023 was a rollercoaster for homeowners with mortgages. They faced both a decline and a spike in their home equity.
According to the recently released Homeowner Equity Report (HER) for Q2 2023 by CoreLogic, these homeowners, representing about 63% of all property owners, experienced a decrease in home equity by 1.7% year over year. This translates to a collective loss of $287.6 billion, with an average loss of $8,300 per borrower since Q2 2022.
However, not all news from the report was bleak. From Q1 to Q2 2023, these homeowners witnessed an average gain of $13,900 in home equity. This denotes a 5.2% gain, with a cumulative increase of $806 billion in home equity. Despite borrowers in the West recording the largest annual equity losses, homeowners from states including Hawaii, California, and Washington retained the highest accumulated equity, thanks to the rapid appreciation rates over the past 10 years.
"While U.S. home equity is now lower than its peak in the second quarter of 2022, owners are in a better position than they were six months ago, when prices bottomed out," said Selma Hepp, chief economist for CoreLogic. "The 5% overall increase in home prices since February means that the average U.S. homeowner has gained almost $14,000 compared with the previous quarter, a significant improvement for borrowers who bought when prices peaked in the spring of 2022."
"Also, while more borrowers are underwater compared with one year ago," Hepp continued, "they are not necessarily concentrated in markets that have seen the largest price declines, as negative equity also depends on the down payment. Natural disasters and related risks also play a substantial role in home equity changes."
In real estate terminology, a mortgage is deemed negative or underwater when borrowers owe more than their home's present value.
For Q2 2023:
Quarterly change: The number of homes with negative equity dropped by 6% from Q1, affecting 1.11 million homes or 2% of all mortgaged properties.
Annual change: Homes in negative equity saw a 4% rise from Q2 2022, impacting 1.06 million homes or 1.9% of all mortgaged properties.
Home equity fluctuations are primarily driven by alterations in home prices. If current home prices rise by 5%, 128,000 homes would re-enter the positive equity bracket. Conversely, a 5% price drop would push an additional 178,000 properties into the negative equity zone, according to the Q2 2023 mortgage data.