Housing Affordability Hits Three-Decade Low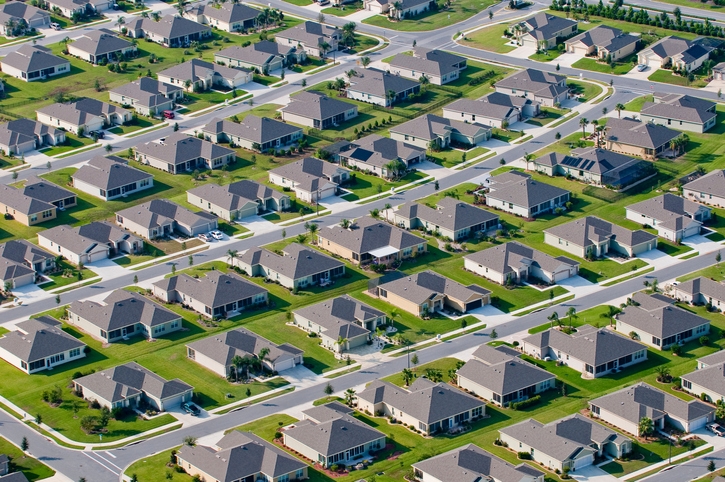 First American Financial says its Real House Price Index is up 17% year over year.
Affordability has plummeted, according to First American Financial Corporation's Real House Price Index.
In July 2023, the Real House Price Index jumped by nearly 17% on an annual basis, bringing housing affordability to the lowest point in over three decades.
"Two factors drove the sharp annual decline in affordability – a 4% annual increase in nominal house prices and a 1.4 percentage point increase in the 30-year, fixed mortgage rate compared with one year ago," said Mark Fleming, chief economist at First American.
July's data found a median existing home sale price of approximately $345,000. Conversely, the median house-buying power stood at nearly $337,000. Ideally, for housing to be deemed appropriately valued, the house-buying power should be on par with or exceed the median sale price. While national metrics imply an overvalued housing market, local markets exhibit varied dynamics.
The numbers indicate a spike in overvalued markets. "Of the top 50 markets tracked, 24 markets were overvalued in July, meaning the median existing home sale price exceeded house-buying power. This is significantly higher than in July 2022, when just 15 markets were considered overvalued," said Fleming.

San Jose, Calif., emerged as the most excessively valued market, with median house prices soaring at around $1,440,000 — nearly double the consumer's house-buying power of $700,000.
However, it's not all bleak. Despite being considered overvalued, the housing supply shortage prevents prices from adjusting downward to reflect current affordability levels.
"The good news is that most of the markets we track remain undervalued by this measure, and some markets remain significantly undervalued," said Fleming. "For example, Detroit, Philadelphia, and Cleveland are undervalued by an average of $126,000. While many markets are overvalued, a sizable number remain undervalued. Detroit, Philadelphia, and Cleveland stand out, being undervalued by an average of $126,000," Fleming added.
Given the current state of housing overvaluation, Fleming opined that its future hinges on three pivotal elements: nominal house prices, household income, and mortgage rates. While house price appreciation is projected to continue, household incomes are also anticipated to rise, and mortgage rates are expected to stabilize. The interplay of these components will shape the future affordability landscape.
July 2023 RHPI Quick Facts:
Real house prices climbed by 2% from June 2023 to July 2023 and leaped by 16.9% year on year.
Consumer house-buying power dipped by 1.0% month-to-month and plummeted by 11.0% annually.
From January 2000, median household income has risen by a whopping 83.2%.
Real house prices now overshadow January 2000 levels by 43.9%.
Unadjusted house prices currently stand 53.7% above the 2006 housing boom's zenith. Conversely, when adjusted for house-buying power, they are just 0.7% above the 2006 peak.
State and Local Highlights:
The five states with the greatest year-over-year increase in the RHPI are: Maine (+27.8%), Connecticut (+27.0%), Indiana (+25.3%), Alaska (+24.6%), and Virginia (+23.9%).
There were no states with a year-over-year decrease in the RHPI.