Mortgage Applications For New Homes Surge In August 2023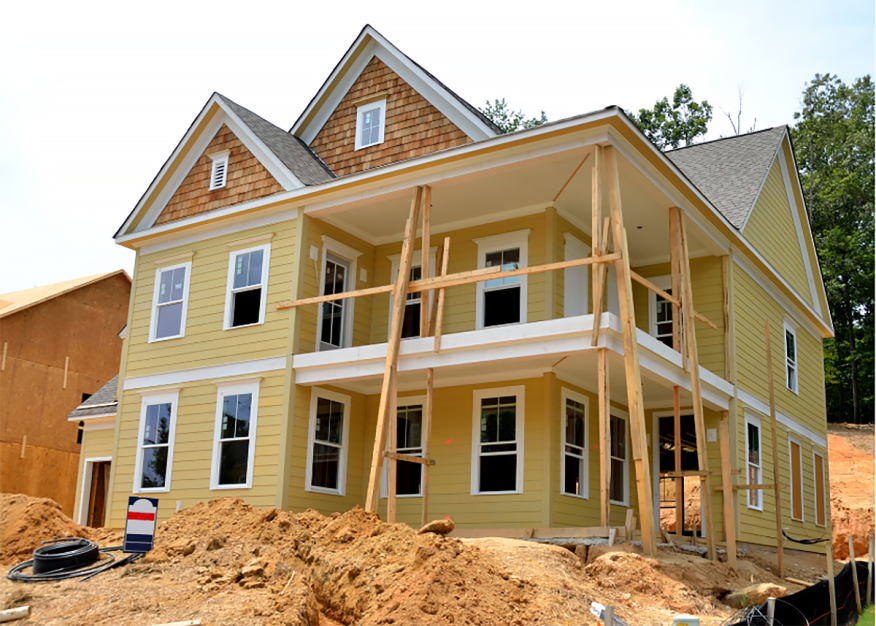 New home sales fueled by first-time buyers and low existing inventory, despite higher mortgage rates; MBA's survey indicates 702,000 units sold at peak pace in three months.
Mortgage applications for new home purchases saw a significant boost in August 2023, with a year-over-year increase of 20.6%, according to the Mortgage Bankers Association Builder Application Survey. This also marks a 4% increase from July 2023 figures, a change that doesn't account for typical seasonal patterns.
"There was strong purchase demand in August for newly constructed homes, as existing for-sale inventory remains low with most homeowners locked into lower mortgage rates and unwilling to give those rates up in this higher rate market," MBA's Deputy Chief Economist Joel Kan said. "Despite the 30-year fixed rate averaging over 7% in August, applications for new home purchase loans increased over the month and from a year ago."
However, Kan added that the FHA share of applications saw a minor dip "but remains close to survey highs, indicating that a larger share of first-time homebuyers is supporting the new home sales market. Our estimate of new home sales showed a 4% increase to the strongest pace of sales in three months at 702,000 units."
This indicates that a larger percentage of first-time homebuyers are bolstering the new home sales market. MBA's new home sales estimate for August reflects a 4% increase, translating to a robust sales pace with 702,000 units – the best in three months.
Further analysis by MBA suggests that the new single-family home sales stood at a seasonally adjusted annual rate of 702,000 units in August 2023. Compared to the 677,000 units in July, this represents a 3.7% growth. On a non-seasonally adjusted scale, the estimates highlight 59,000 new home sales for August 2023, which is 5.4% more than July's 56,000 sales.
A breakdown of the product type reveals:
Conventional loans accounted for 65.8% of applications.
FHA loans made up 23.8%.
RHS/USDA loans were at 0.2%.
VA loans took up 10.2%.
Moreover, the average loan size for new homes saw a minor uptick, moving from $397,148 in July to $398,092 in August.
The MBA's Builder Application Survey collates data from mortgage offshoots of home builders nationwide. This data, in combination with other sources, allows MBA to offer a preliminary estimate of new home sales volumes across national, state, and metro levels. The Census Bureau, which conducts official new home sales estimates monthly, records new home sales at the point of contract signing, usually aligning with the mortgage application.