New American Funding Appoints New EVP Of Retail Sales
New American Funding named Tony Blodgett as the company's executive vice president of retail sales.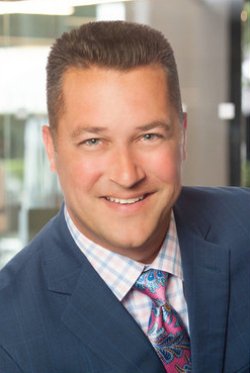 Blodgett most recently served as New American Funding's senior vice president for the Northwest region. In his new role, Blodgett will oversee the company's retail sales division, which includes its nationwide network of branch loan officers, as well as initiatives and procedures to help ensure successful growth and profitability in each region.
In addition, he will work together with the executive team and sales leaders around the country for their continued growth, leadership, and retention.
"Tony is passionate about the industry and has always provided New American Funding with honest feedback and a deep understanding of the way a retail division should run," said Christy Bunce, New American Funding's chief operating officer. "In order to grow our outside sales division and add unity to all our regions, Tony will work alongside our executive team to ensure that our retail sales division is thriving and evolving."
Blodgett is also connected closely to the industry through various associations such as the Mortgage Bankers Association, the Washington Mortgage Bankers Association, and more, as well as major sales conferences and key leaders within the industry, according to the company.