Redfin: Housing Market Recovery Has Begun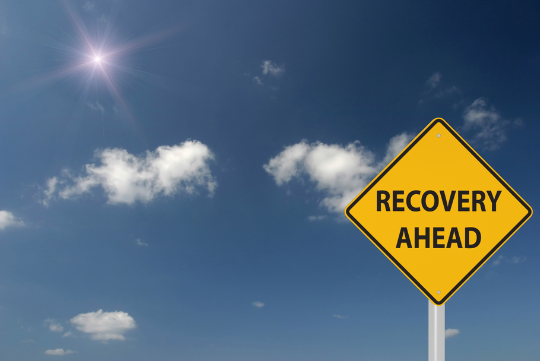 Bidding wars have returned in some markets, but there's still a long way to go.
KEY TAKEAWAYS
Requests for first tours grew 17 points in December from a month earlier.
Number of sellers contacting agents rose 13 percentage points.
The recovery has begun.
That's the word from Redfin, the digital real estate company, which on Wednesday published a report that said signs in December show the market may have finally bottomed out and started on the path toward growth.
According to the report, the number of Redfin customers requesting first tours of homes for sale grew 17 percentage points from its mid-November low. In addition, the number of people contacting Redfin agents to start the homebuying process has improved 13 points. 
Compared with a year ago, home tours and requests for service are still down 23% and 27% respectively, but that has improved from the November low, when both were down 40%, the company said.
In addition, the increased activity is "translating into more home sales," Redfin said in its report. 
Redfin agents, in fact, report that bidding wars have returned to some markets — including to Seattle and central Florida. Homebuyer demand remains down from its high in early 2022, but the market has shifted into a new phase and well-priced listings are selling quickly, the company said.
Buyers Return
With mortgage rates peaking at just over 7% in the fall before pulling back to around 6%, "buyers have acclimated" to rates that are about twice as high as they were in 2021, Redfin said. Some buyers are "even scoring a rate that starts with a five," it said, calling that an "important psychological threshold." Adjustable-rate mortgages (ARMs) and buydowns are also options.
"I've seen more homes go under contract this month than in the entire fourth quarter," said Angela Langone, a Redfin agent in San Jose, Calf. "Listings that were stagnant in November and December are suddenly getting one to two offers. I'm getting texts and emails from prospective buyers now that the new year is in full swing and the holidays are behind us."
Langone said higher mortgage rates aren't as much of a deterrent as they were at the end of last year "now that they're down from their peak and sellers are more willing to negotiate. Some buyers are having luck winning a home for under asking price, especially if it has been on the market for several weeks, but those days may be numbered."
Mortgage applications rose 28% from early November as the average 30-year-fixed mortgage rate has declined to 6.15% from its November peak of 7.08%. That 93-basis-point drop was the largest 10-week decline since 2009, Redfin said. 
The decline has also dropped the typical homebuyer's mortgage payment by 10%, or roughly $180, since the fall. Pending home sales rose 3% in December from November on a seasonally-adjusted basis — the first month-over-month increase in 14 months, Redfin said.
Bidding Wars Are Back
While demand has returned in some locations, it's selective, Redfin noted. The homes with bidding wars tend to be affordable, suburban, single-family, move-in ready, and — most importantly — priced competitively, it said.
Preliminary data on the share of Redfin agents' offers that face bidding wars shows small upticks in the Seattle and Tampa markets this month, Redfin said, adding it expects it to be some time before bidding wars show an upward trend nationwide. 
"Bidding wars are back in Seattle," said Shoshana Godwin, a Redfin real estate agent in Seattle. "One of our Issaquah listings got 12 offers and is under contract for $155,000 over the $1.4 million list price. The buyer waived every contingency, handed over $300,000 of earnest money and is letting the seller stay for free for two months after closing. Another home in Seattle's popular Ballard neighborhood was recently delisted after sitting on the market for over three months. The seller relisted it last week and it went pending in under a day."
Eric Auciello, Redfin's team manager in Tampa, said he has seen three modest single-family homes priced around $300,000 end up in bidding wars this month, with 16, 17, and 23 competing offers, respectively.
Yet, in Boise, Idaho, bidding wars are almost non-existent, despite prices having fallen year over year since November, according Shauna Pendleton, a local Redfin agent. It's taking between one and two weeks to get an offer after a showing, she said.
Sellers Slower to Return
Even though homebuyer demand is improving, the main factor driving bidding wars is low inventory, Redfin said.
Buyers tend to react first to falling mortgage rates, with sellers following suit months later, it said, adding that would-be sellers now are more sensitive to elevated rates because 85% of mortgage holders have a rate far below today's level around 6%.
Still, Redfin's measure of people contacting its agents to sell their homes has improved slightly, up 10 percentage points from the November low. There hasn't yet been a significant boost in listings nationwide.
New listings fell 18% year over year during the four weeks ended Jan. 22, the smallest decrease in almost three months, but steeper than the 8% decline a year earlier, Redfin said.
Homeowners have told its agents there's fear around listing at a time when home-price growth has been shrinking and buyers are regaining power.
"Homeowners are scared to list because they previously heard that there's no demand from buyers," said Godwin in Seattle. "That's making the market competitive again because there's just no inventory."
Redfin economists said they expect more sellers to return to the market as homebuyer demand increases and price growth stabilizes — especially given the pent-up supply from sellers who delisted their homes in the fall when the market was slowing.
Long Way To Go
Redfin said the thaw in the housing market will likely continue in the coming months, especially if inflation and mortgage rates continue to decline, but that there's still a long way to go. 
"Some neighborhoods will see fierce bidding wars, while others hear crickets," the report states. "The market is warming up, but is still cold compared to the pandemic homebuying frenzy and even pre-pandemic times. It may never again hit the scalding-hot temperatures of 2021."
The housing market rebound could stall or slip, Redfin added, if the progress the Federal Reserve has made toward reducing inflation slows or reverses course. The labor market will likely weaken this year, perhaps to the point where the country is in a recession, the report states. Higher unemployment will hurt the housing market recovery, but that damage may be offset by any rate cuts from the Fed.
Redfin said the factor most likely to slow or reverse the housing market recovery is that there are too few homes for sale, which could hold back total sales volumes and price people out of the market. 
"Even though housing costs are declining, they remain significantly higher than they were two years ago," the report states. "Home prices will likely be sticky this year in many places where there are still plenty of stale listings; once they finally sell they will hold back price growth while overall low inventory keeps prices from going down much."