Rocket Mortgage Teams With Santander Bank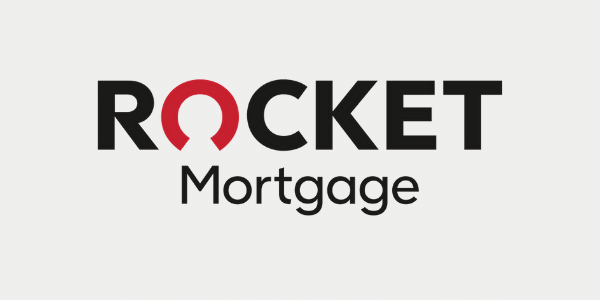 Rocket's mortgage services now available to Santander's U.S. banking clients
KEY TAKEAWAYS
Rocket Mortgage extends its reach with this new relationship.
Rocket Mortgage is helping Santander Bank get back into the home-mortgage business.
Rocket, the country's leading mortgage lender by volume, and Santander Bank N.A., a regional bank, have announced that Rocket will be the "exclusive preferred mortgage provider" for the bank's nearly 2 million customers, allowing them to receive "exclusive discounts and dedicated resources" to help them buy a home.
"Santander decided in February to exit the mortgage business and quickly realized they needed to do something," said Tom Dempsey, Rocket Mortgage's senior vice president of business development. "Santander Bank's clients will access Rocket's services through Santander's online portal. The goal is to make Santander stickier to its clients."
In addition to dedicated resources provided for Santander clients, Rocket Mortgage will also provide discounts on loan costs and closing costs with enhanced discounts for Santander Private Clients and employees who close loans within the program, both companies said.
"At Santander, we place the customer at the center of our business, and I'm pleased to be working with Rocket to deliver a convenient and simplified digital mortgage experience for our customers," said Patrick Smith, Santander's head of consumer and business banking. "Our relationship with Rocket Mortgage is another example of how Santander Bank is evolving our business and continuing to pursue opportunities for our customers to save, invest and manage their money at Santander."
"The relationship between Rocket Mortgage and Santander is a perfect fit," said Bob Walters, CEO of Rocket Mortgage. "Both companies are passionate about delivering exceptional client experiences. Rocket has spent decades building industry-leading technology to make every step in the mortgage process easier.
"We're proud that we can offer these tools to Santander clients," he continued. "This is just the beginning of what we hope will be a long relationship between our companies as we continue innovating and finding more ways we can work together to help each other's clients."
The announcement, made earlier this month, said, "Rocket Mortgage is the preferred mortgage provider for Santander Bank customers" and, as a result, the bank's clients "will receive exclusive pricing and dedicated resources to help them achieve their dream of owning a home."
Rocket spokesman John Perich says the company has a similar relationship with Charles Schwab, which provides banking and investing services to its clients. He said Santander was prompted to reach out to Rocket after it announced last fall that it formed a relationship with Salesforce to make its mortgage origination technology available to banks, credit unions and other financial institutions.
Detroit-based Rocket Companies, parent company of Rocket Mortgage, the country's leading lender by volume, recently announced its second quarter 2022 earnings, showing that the quarter's net revenue was $1.39 billion, down 48% from both the first and second quarter of last year.
Rocket's mortgage origination volume also fell, totaling $34.5 billion in the second quarter, down 59% year over year. Net rate lock volume dropped, too, falling 65% to $29.4 billion in the quarter from $83.6 billion a year ago.
Santander Bank, N.A., headquartered in Boston, says it has nearly 2 million customers, located primarily in Massachusetts, New Hampshire, Connecticut, Rhode Island, New York, New Jersey, Pennsylvania, and Delaware. Santander Bank N.A. is owned by Banco Santander, based in Madrid. In 2021, Banco Santander reported profits of more than $15 billion from revenues of $47 billion.