Tobin To Succeed Howard as NAHB CEO
Jerry Howard retiring after 22 years leading the association.
The National Association of Home Builders (NAHB), a Washington, D.C.-based trade association representing the housing industry, has named James W. Tobin III as its new president and CEO, effective June 1.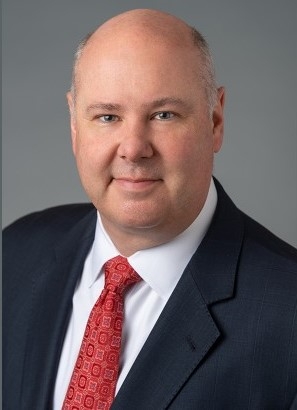 Tobin, currently executive vice president and chief lobbyist at NAHB, will succeed Gerald M. "Jerry" Howard, who is retiring after 22 years as CEO and more than 30 years with the association. 
Tobin was selected following an extensive search process conducted by the CEO Executive Search Committee of the NAHB Board of Directors. The board voted May 3 to appoint Tobin to lead the 140,000-member association.
"After a comprehensive search process and transition plan, we feel very confident that we have selected the best person to represent NAHB and serve as a key voice of the housing industry," said NAHB Chairman Alicia Huey, a custom home builder and developer from Birmingham, Ala. "Jim brings more than 20 years of experience in the housing industry to the post. His proven track record of success in leading NAHB's federal legislative advocacy makes him uniquely qualified to lead our association in the years ahead."
Tobin joined NAHB in 1998. As EVP of government affairs and chief lobbyist he directed the association's lobbying efforts at the federal, state, and local levels, as well as its political activities. He also guided the activities of the association's political action committee, BUILD-PAC, and grassroots network. 
Before becoming NAHB's chief lobbyist, Tobin was vice president for federal relations. Before joining NAHB, he was senior legislative assistant to former U.S. Representative Frank Riggs, R-Calif., and former U.S. Representative Gary Franks, R-Conn.
"I'm honored to have been selected as CEO of this outstanding organization," Tobin said. "The work that our members do is incredibly important and has a huge impact in every community across this country. I look forward to representing our staff and members in advocating for the future of the housing industry."
Tobin will be based at NAHB's headquarters in Washington, D.C., where he will lead the association's staff of more than 200. The CEO is also part of NAHB's national leadership team which includes the senior officers of the board, who are elected annually by the Leadership Council.